There will be no live shows in the hotels of Dominican Republic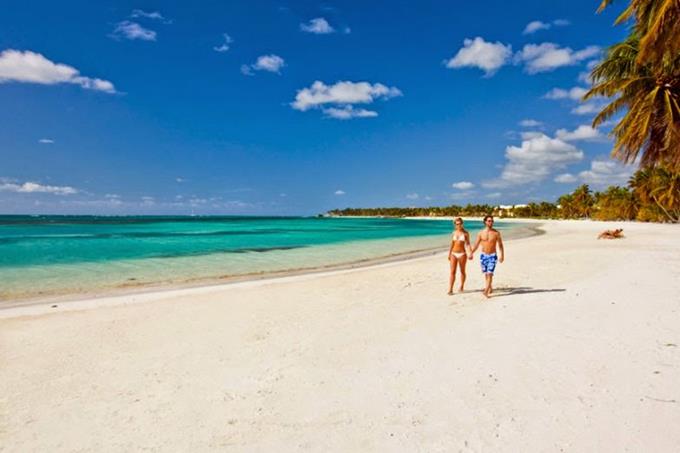 Tourists will be able to enjoy the beaches, complying with proper social distancing. ARCHIVE
Not only foreigners are waiting for the reopening of tourist resorts in the Dominican Republic, but hundreds of Dominicans are also waiting for them to begin operating for the public, as the country has seen nearly four months in quarantine to counter the impact of the coronavirus pandemic.
"I only hope that it opens on the first so I can go on the weekend and I am little concerned that in principle there are not many services. I want to get out of the running of the bulls," says Vanessa Pérez, a Dominican employee.
Other Dominicans abroad affirm the same, assuring that they not only come to the country for the presidential elections but also to visit one of the country's resorts.
But, the reality is that there will be gradualness in the restart of hotel operations. Not all will open at the same time, since there will be those who open on July 1, others will open in August, October, November, and December, depending on the occupation they are booking.
Presentations
In principle, there will be no presentations (Live Shows). Although tourists can enjoy the beaches equally and each person will comply with the social distance. Tours will be limited to the type of activity, following strict protocol controls. This Wednesday the health protocol was approved and is about to be published by the Government, basically when a topic between the hotel sector and the ministries of Tourism and Public Health are finished. The protocol deals with the management of visitors, employees, and how services will be delivered.
Pools and restaurants
In the pools, there will be limitations and in the restaurants, it is stated that the distance will not be a problem, due to the large space of the hotels and the occupation it will have, in addition to the fact that there are outdoor eating areas and in the restaurants, there will be tables with limits of people, delimited spaces between people and other measures.
Restaurants will have a limit of people per table.
Sanitary measures
Hotels that open on July 1 will exhaust a series of security measures that start from air transport in airports, where the security that is being used is the same as that used by Israel's Ben Gurion International Airport. The requirements of IATA (International Air Transport Association) and OASIS (International Civil Aviation Organization) will also be met.
KEYS
Measurements
The sanitation agreement covers all the subsectors of the tourism industry and explains the measures to be developed in each case.
Health
The Government and hoteliers guarantee domestic and international visitors, as well as employees.
Gradualness
On July 1 they will open important hotels and gradually others will be added, depending on occupation levels.
Reinstatement
Industry workers will gradually re-engage, as will the recovery.