Rainieri attributes final rescue of tourism to public-private partnership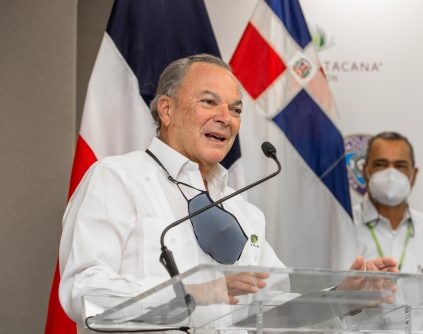 Tourism businessman Frank Rainieri indicated that thanks to the combined work of the government and the private sector, it has been possible to achieve the definitive rescue of tourism in the country. But unfortunately, this industry was seriously affected as a result of the global pandemic of the Covid-19 coronavirus.
The pioneer of tourism development in Punta Cana said that hotel occupancy was growing steadily and predicted that during the remainder of the current year, 2022, the Dominican Republic will have a record number of foreign visitors.
"There has been an efficient participation of the President of the Republic, Luis Abinader, the Minister of Tourism, David Collado and the national private sector," said Rainieri.
He also highlighted the excellent management of the national authorities with the hotel sector due to the fact that after the loss of Russian and Ukrainian tourism, other strategies were developed that allowed the recovery of that decline in other international markets.
That drop has been recovered with the tourist markets of the United States, from Central and South America the flow of visitors continues to be extraordinary at the moment," pointed out the tourist leader.