Passenger boom in the AILA: 500 weekly flights on average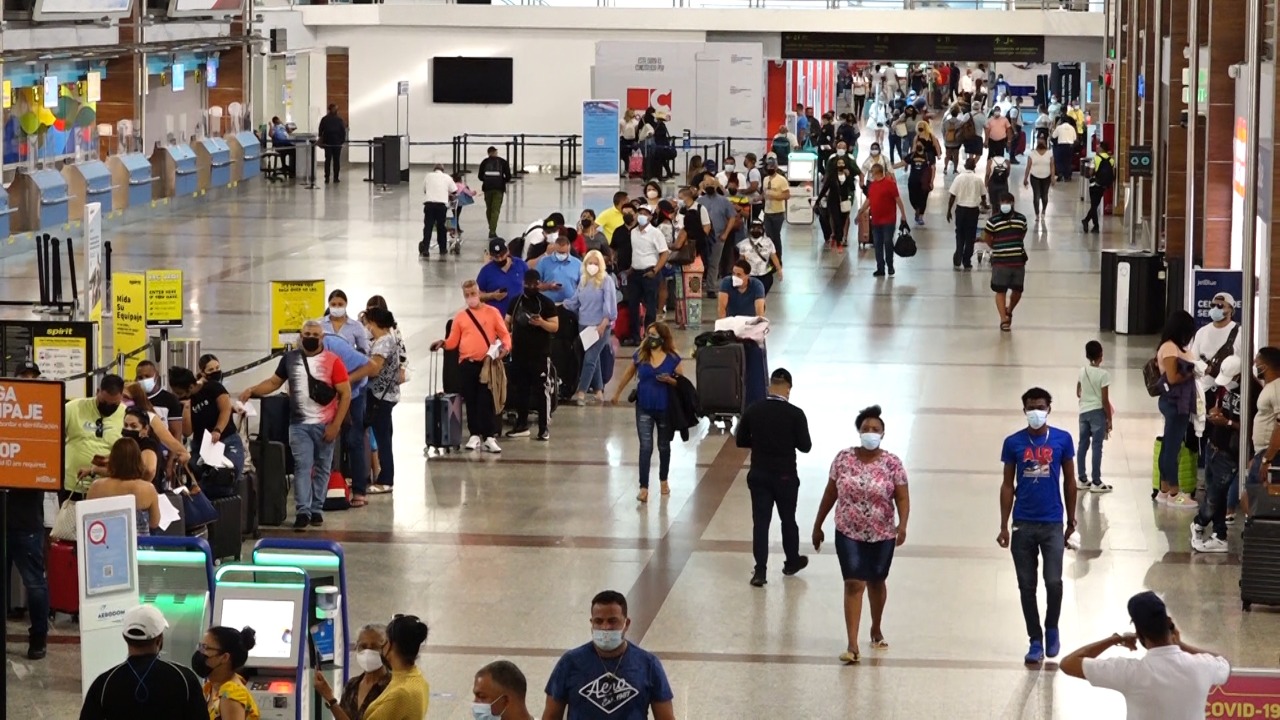 The Las Americas International Airport (AILA) is registering a significant increase in passengers, surpassing even its pre-pandemic number of operations, with an average of 500 flights per week at the country's second-largest airport terminal.
According to statistical data provided by the Flight Operations Department of Aeropuertos Dominicanos Siglo XXI (Aerodom), during the week of August 21-28, 492 operations were registered.
The same data obtained indicate that more than 65% of the flights came from cities in the United States, such as New York, Boston, New Jersey, Miami, San Juan, Puerto Rico, Philadelphia, and Fort Lauderdale.
Regarding the level of passengers mobilized, the data indicates that they arrived with an occupancy factor of more than 95%.
During the summer season, the movement of flights and passengers through the AILA has increased considerably after eliminating the sanitary controls established in the airports and airplanes against Covid-19.
Among the airlines operating these flights from the terminal are American Airlines, Copa Airlines, United Airlines, Delta, JetBlue Airways, Swiss International Air Lines, Spirit Airlines, Air Red, and other airlines.
While those that operate the route from the airport terminal to European countries include Iberia, Air France, Air Europa, and various airlines that operate charter flights.
Aerodom also operates the international airports Gregorio Luperón in Puerto Plata, President Juan Bosch in Samaná and Joaquín Balaguer in Santo Domingo Norte.