Las Terrenas back on its feet after the hurricane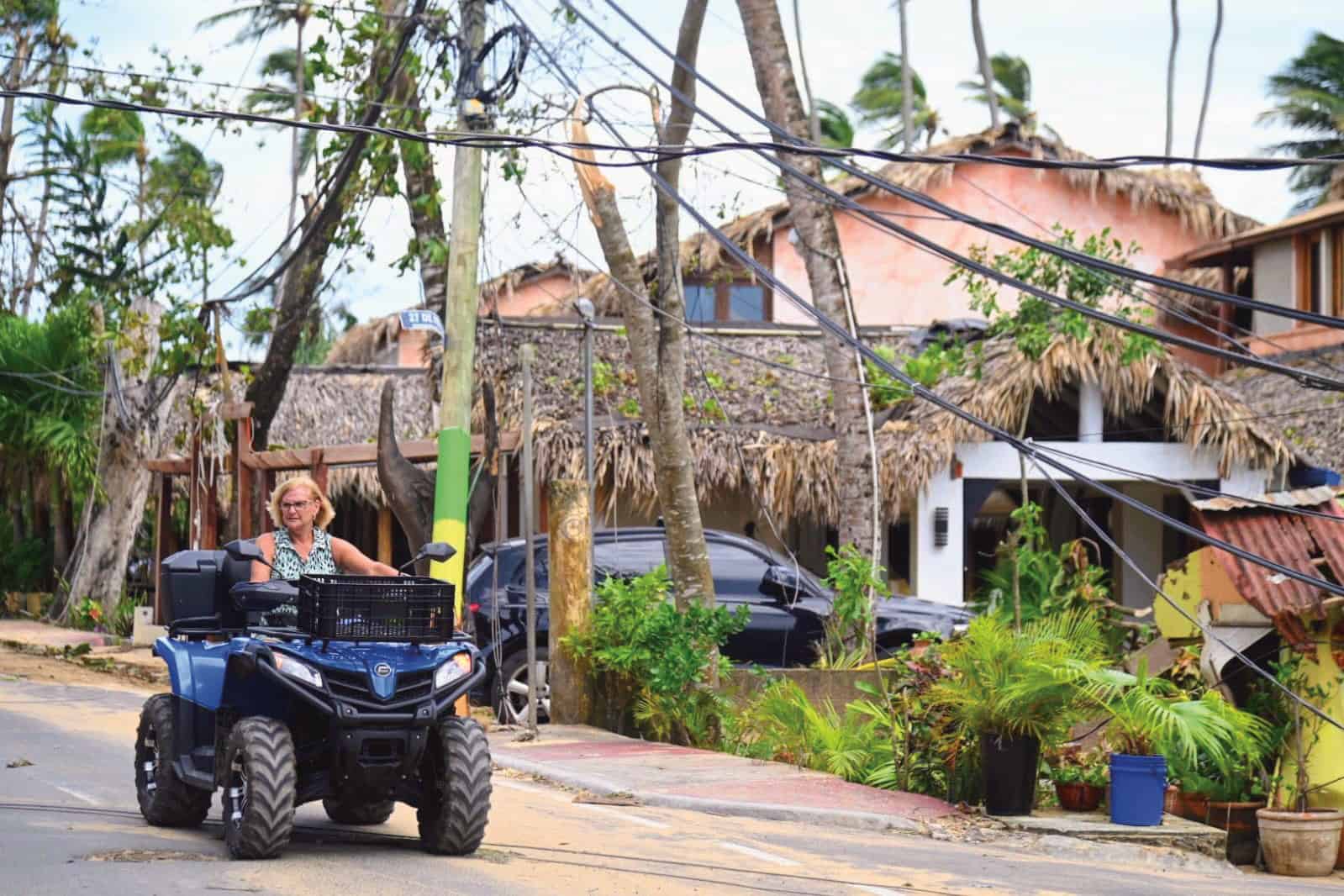 Photo by: Nelson Pulido
Despite losing hundreds of trees and dozens of power poles, this Wednesday Las Terrenas recovered its usual movement after being shaken by Hurricane Fiona and spending two days cleaning debris. The tourist destination, located in the eastern part of the country, prepared this Wednesday to resume its level of activity and dozens of brigades in trucks lifted the debris left by the natural disaster. The damage caused to businesses was especially evident on the facades of the restaurants and bars located on the shore of the beach. In the streets you could see hundreds of tourists aboard motors, motorcycles, bicycles and "four wheels" that traveled through Libertad street in Las Terrenas.
On the sidewalks you could still see the debris of the trees that had been removed from the roads and were waiting to be collected by the brigades of the municipal council of Las Terrenas. The tourist area remained without electricity until this Wednesday after that service was affected last Sunday by the incidence of Hurricane Fiona.
"Here the light went out on Sunday and we have never seen it again, it is with a plant that some businesses are working and others do not even have that," was the explanation of a local who identified himself as Roberto. It was not until this Wednesday that businesses in the area were able to reopen their doors to offer their services to tourists who, when the hurricane arrived, were in the tourist area.
"Today was the first day that it was opened (since Sunday) and the people were as if they had been imprisoned, yesterday (Tuesday), what we did was collect the rubble because that was hard here," the employee of a local restaurant said to Diario Libre.
Source: Diario Libre