Four cruise ships could not reach Puerto Plata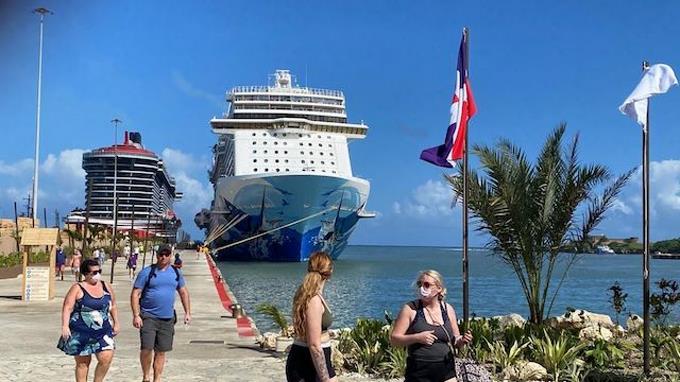 Santo Domingo, DR
The passage of Hurricane Fiona through the country at the beginning of this week prevented the arrival of four scheduled cruise ships, one bound for the Amber Cove port and three for Taino Bay.
In the case of the port of La Romana, no cancellations were registered, and this terminal operates normally since, according to information offered by the president of the Association of Hotels of La Romana-Bayahibe (AHRB), Andrés Fernández, the rains and winds of the hurricane did not cause any damage.
According to information obtained by Listín Diario, the programming of arrival and departure of cruises is being carried out in a normal way, and at the end of this year, it is estimated that the arrival of cruise passengers will exceed one million visitors.
September and October are part of the low season period in the cruise industry, so the passage of hurricane Fiona in category one did not cause major damage to the arrival of cruise passengers.
According to a source consulted, Fiona found the cruise industry in its low season. He affirmed that the high season starts in November, and the expectations are very positive due to the number of vessels expected.
At the end of this year, projections indicate that close to 1.3 million visitors, between cruise passengers and crew, could be received, which is considered a good figure. The arrival of passengers via cruise ships in August 2022 reached 94,792, surpassing last year, 2021, in which only 32,337 were registered.
Data offered by the Ministry of Tourism reveals that of the 94,792 cruise passengers arriving in the country up to August, 86,137 were "unique" (not including cabotage), 5,136 were ferry passengers, and 33,892 were crew members. These arrived in 38 operations.
The routes
Normality.
The areas affected by the gusts of Hurricane Fiona in this province have been gradually returning to normal, particularly the roads that were affected by landslides and those affected by the collapse of the electrical system reported correspondent Edgar Lantigua.