Sunclass Airlines to operate flight between Stockholm and Punta Cana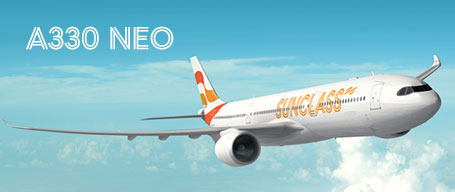 Sunclass Airlines will become the first airline in Scandinavia to acquire the A330-900 model, and it will be used to reactivate long-haul flights to leisure and beach destinations from winter 2022/23, such as the Dominican Republic, Aruba, Mexico, Jamaica, and Vietnam, from different points in the Nordic region.
In the case of the DR, the airline has scheduled a flight from Stockholm to Punta Cana and Oslo from November 11, 2022, to March 2023. It has also scheduled nine flights from Stockholm to Punta Cana and Copenhagen. Also, a connection from Oslo / to Punta Cana / Oslo.
"The expansion and enhancement of our aircraft fleet is a direct extension of the Nordic strategy of Sunclass Airlines, Ving and their sister regional companies. We are working together as a Nordic unit to generate growth in the form of new destinations, further increase comfort for our passengers and ensure that we emit as little CO2 per passenger as possible," said Torben Østergaard, CEO of Sunclass Airlines.
It is recalled that Ving AB, a Swedish tour operator, announced that it had signed a contract with Air Lease Corporation, according to Aviation Online.