Infotep: hotel sector in the Eastern region requires more than 3,000 workers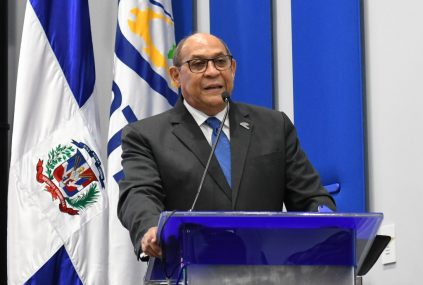 Rafael Santos Badía, general director of the National Institute of Technical Professional Training (Infotep), acknowledged that in the country's Eastern Region, more than 3 thousand workers are required to be employed in the hotel sector of this interesting tourist spot of the Dominican Republic.
He said that there is currently a deficit of about 3 thousand employees. He asked those interested in approaching Infotep to be trained in the different courses that the institution carries out from the School of Hotel Management, Gastronomy, and Pastry making located in Higüey, La Altagracia Province.
"The hoteliers in this area have a labor shortage, for that reason they are holding job fairs, and those who do not have a certification, Infotep gives them training so that they can be employed as soon as possible," he said.
He indicated that many hotels in the eastern part of the country hire electricians, plumbers, air conditioning installers, and chefs, among others.
He reported that more than 12,200 qualified workers and technicians in the tourism area had been trained at the Hotel, Gastronomy, and Pastry School operated by the National Institute of Technical Professional Training in Higüey since February 2018.
Infotep presented to the entrepreneurs of La Altagracia the scope of the Dual Training Program, both for the companies and the apprentices, whose goal is to reach three thousand participants in the next three years.
This information was shared in a meeting held with representatives of the tourism sector of the Eastern region and government authorities.
Santos Badía explained that dual training is a mixed training modality that provides learning both in the training center and the company.
"We want to encourage entrepreneurs to join the Dual Training program because, in order to grow and participate in the global market with competitive products and services, the national productive sector requires people with the appropriate knowledge and skills for the efficient performance of their work," he said.