Wingo to increase flights to Santo Domingo and Punta Cana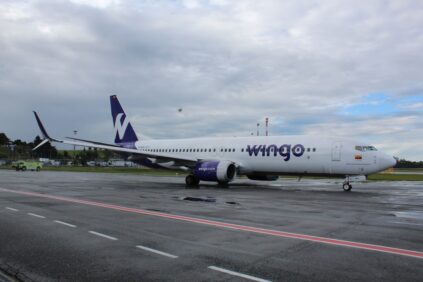 Wingo announced a series of initiatives to strengthen its service for the upcoming year-end holiday season.
The new aircraft is a Boeing 737-800 Next Generation with a capacity to transport 186 passengers. In this way, the airline reinforces its installed seating capacity to meet the demand of more and more travelers.
The new schedule includes significant double-digit growth in the number of flights, mainly in the international network, on routes to Aruba, Panama City, Guayaquil, Punta Cana, Santo Domingo, Cancun, Havana, San Jose, Costa Rica.
Among the Wingo routes that will have increased capacity during the months in question are those connecting Bogota with Medellin, Cali, Armenia, and Cartagena, as well as the route between Medellin and Aruba. These flights are now available for purchase through Wingo.com.
Wingo has also extended the publication of its itinerary until October 28, 2023. In addition, the airline has made 1.3 million additional seats available to travelers starting this Friday, November 18, 2022, to allow passengers to schedule their travel further in advance.
The new schedule comes with a 12% flight growth compared to the airline's current capacity. In total, Wingo will offer close to 7,000 new flights distributed among the 33 routes it currently operates to more than 20 destinations in Latin America.
"At Wingo we are preparing for the year-end peak season by offering additional flights, expanding our itinerary publication and incorporating a new aircraft to our fleet. With the current behavior of passenger demand, we expect to close 2022 with more than 2 million passengers transported. We have increased our capacity by 200% compared to what we operated prior to the pandemic, and we will continue to identify new opportunities that will allow us to offer more and more flights and contribute to the full recovery of air transportation in Colombia," said Jorge Jiménez, Wingo's Commercial and Planning Director.