David Collado: RD received over 570k tourists in November, totaling 6.3 million so far this year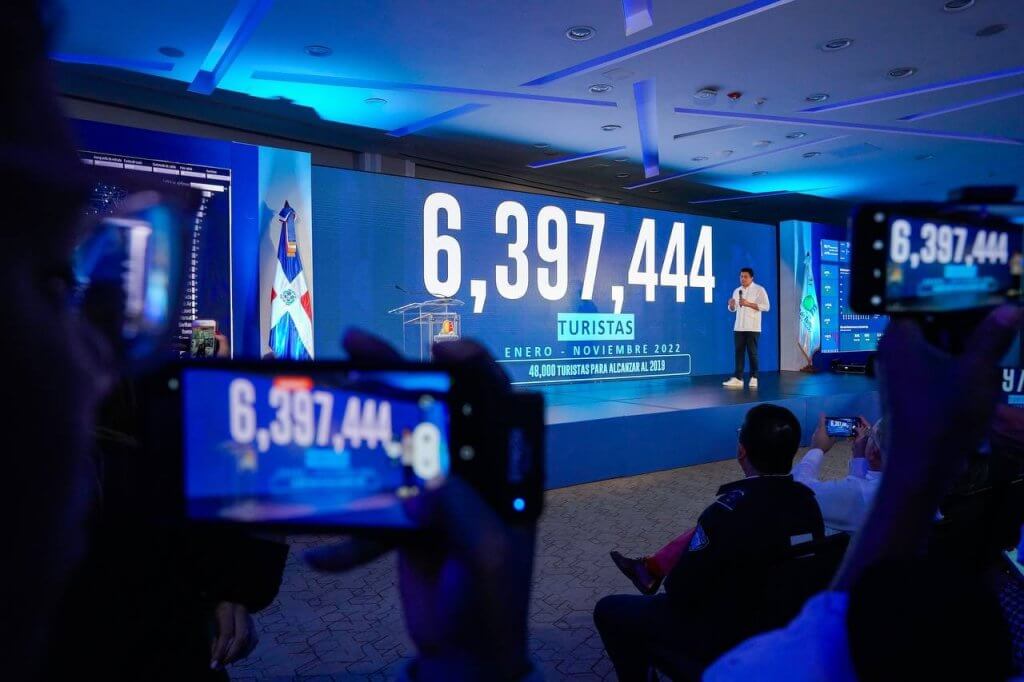 Source: David Collado
According to published data, the Dominican Republic received 571,354 visitors in November, which is 50,000 more than in the same month last year, according to Tourism Minister David Collado. In this regard, the incumbent of the tourism portfolio stated that the country will receive 6.3 million tourists from January to November 2022.
The same data states, the Caribbean nation received 571,354 tourists by air in November, which is 50,000 more than those who arrived in the same month the previous year.
A rise in cruise passenger arrivals was also reported, with 195,270 visitors in November compared to 80,083 in the same month in 2021. So far this year, tourist arrivals have generated 7.8 billion dollars in foreign currency.