President Abinader and Minister Collado deliver vehicles to strengthen tourist security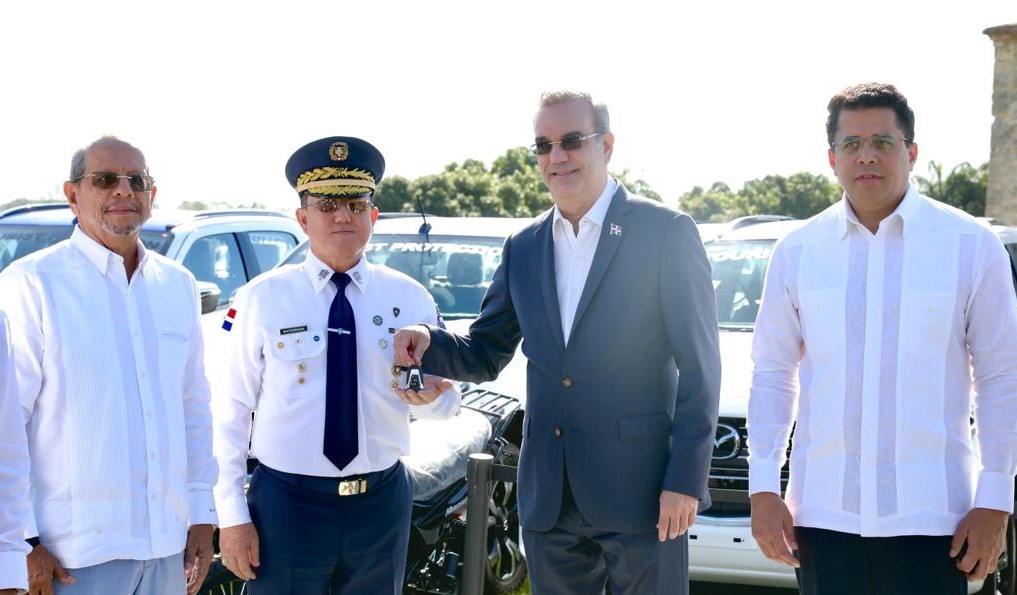 Source: ZDigital
President Luis Abinader and Minister David Collado delivered 65 motor vehicles worth more than 111 million pesos on Monday as part of their ongoing efforts to strengthen tourist security. During an act at the Ozama fortress in the Colonial City, the 35 vans and 30 engines were handed over to the chief of the Tourist Police, General Minoru Matsunaga.
The vehicles will be distributed throughout the country's tourist destinations, including Colonial City. The Minister of Tourism, David Collado, stated that MITUR will make every effort to ensure the safety of tourists, nationals, and foreigners. He stated that by improving tourist security, "we ensure that more tourists will continue to choose our country for vacations."
"Our country is and will remain an undeniably safe destination," Minister Collado said. General Minoru Matsunaga expressed gratitude for the vehicles' delivery and stated that they would be put to use immediately in various locations.