Arajet accelerates expansion: request to fly eight new routes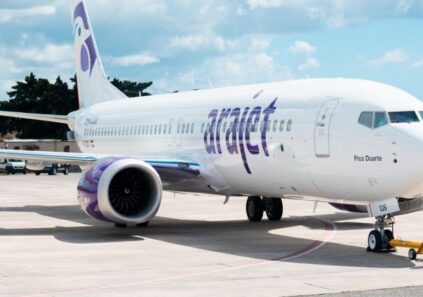 Arajet requested the Civil Aviation Board (JAC) to expand its network with more destinations in the Caribbean, South America, and Central America.
According to Resolution 278-2022 Certificate of Economic Authorization (CAE) number 25 filed on December 14, the low-cost requested eight routes from Santo Domingo/Las Americas (AILA) to Manaus, Rio de Janeiro, São Paulo (Brazil) and to San Pedro Sula (Honduras).
With the application, Arajet is betting on routes without competition, as none of the eight is currently operated by other airlines.
The airline will be subject to a public hearing on January 4, 2023, for approval by the aeronautical authority to receive the permit, according to Aviaciononline.
The new destinations will be part of Arajet's expansion process in 2023, once it receives new aircraft, as the low-cost carrier initially operates five new Boeing 737-8s, making it the third airline in the Caribbean to own one of the Boeing 737 MAX models after Cayman Airways and Caribbean Airlines.