Locals fear that whale season will start in Samaná without the main pier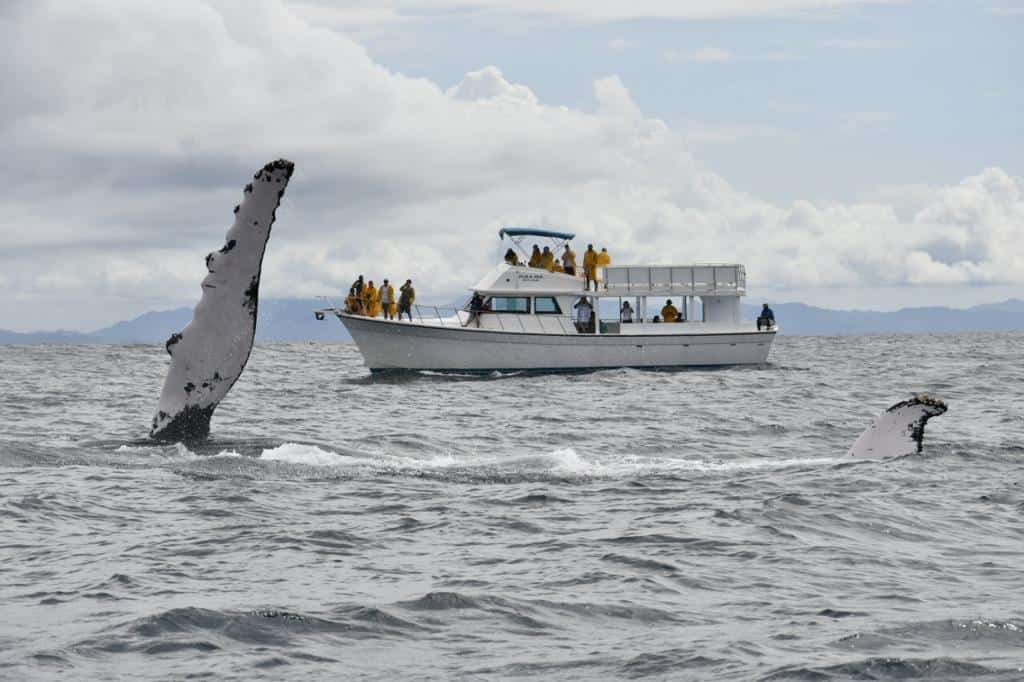 Source: External
As the start date of the whale watching season in Samaná approaches, the owners of boats that transport tourists to see the whales become more concerned because they still lack a pier for passenger disembarkation. The owners recalled that this is a critical economic period for the province, and they are concerned that the absence of the main pier will have an impact on the more than 200 workers, both direct and indirect, in transportation and other commercial activities such as hotels and restaurants. Beddall, who has worked in the passenger transport sector for more than 30 years during the season, explained that the government, through the Port Authority, began reconstruction work on the pier last October, which was built during one of the extinct Joaquin Balaguer governments.
He stated that while only half of the dock is currently made of cement, the structure has a hole in the middle that collects water. According to Augusto González, who is also involved in passenger transportation, the Port authorities would have promised to complete the work by December 24. Beddall and González both expressed doubt that the pier would be finished in time for whale season. According to Kim Beddall, over 100,000 passengers were transported during the previous season last year, with more than half of those passengers embarking and disembarking at the aforementioned pier. The woman expressed her concern that the community would lose millions of dollars due to a lack of work, while also expressing her surprise at the lack of attention to the case, given that the State collects millions of pesos through the Ministry of the Environment during the season.
González stated that he spoke with the engineer in charge of the project, who confirmed that they are working on the dock. "What is said is one thing, but what is seen is another. This is concerning because the high season is about to begin, which is what motivates us the most, and we will not be ready with the pier, which is a major issue. The whales are not for a group; they are for Samaná," he explained.