Cruise ship tourism boosts Puerto Plata's economy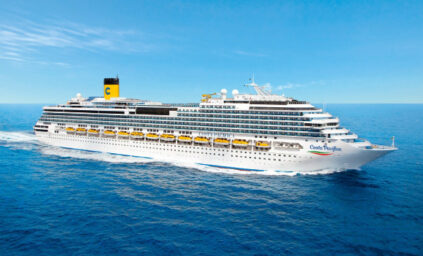 The Puerto Plata Destination Tourism Cluster (CTDPP) is preparing a study with the Pontificia Universidad Católica Madre y Maestra (PUCMM) to make it known that cruise tourism has an evident dynamizing effect on the economy of Puerto Plata.
And the fact is that since the start of operations of the Amber Cove port in 2015 and Taíno Bay in December 2021, the activity has directly impacted cab drivers, restaurants, gift stores, transportation companies, guides, complementary offerings, and theme parks.
In terms of the industry's labor impact, in addition to the direct jobs generated by the operation of the cruise ports, there is the personnel that works in the stores that operate inside the terminals and in the city.
The number of cab drivers who provide services to the industry also benefits directly. The busiest excursions use buses of 30 and 54 passengers, so they mobilize numerous drivers for the same ones, as well as guides in the boats and other independent ones that give service to those who decide to walk on their own the streets of the city.
Currently, the cab unions that provide services to the tourist ports have 700 registered units, a figure that does not represent a significant increase in the number before the opening of the terminals.
Felix De Aza, general secretary of the Union of Air and Maritime Port Drivers (Sichopayma), explained that previously they had underutilized units due to the decrease in hotel tourism, according to Listin Diario.
"A cab driver could spend up to a week to do service and that now they have 3, 4 and even 5 days of activities a week. Last Monday 2 when there were 4 ships, including the Wonder of the seas, almost all the units in service left, impacting in a positive way the tourist mobility", he said.
Meanwhile, Ambra Attus, executive director of the CTDPP, highlighted that in October, the entity signed a strategic alliance with the PUCMM to carry out a series of investigations as part of a market intelligence system.
"This initiative includes an updated inventory of tourism resources throughout the province and a study of the socio-economic impact of cruise tourism (also in conjunction with the Chamber of Commerce and Production of Puerto Plata)," she added.