This past Thursday Puerto Plata received 18,611 cruise passengers on four vessels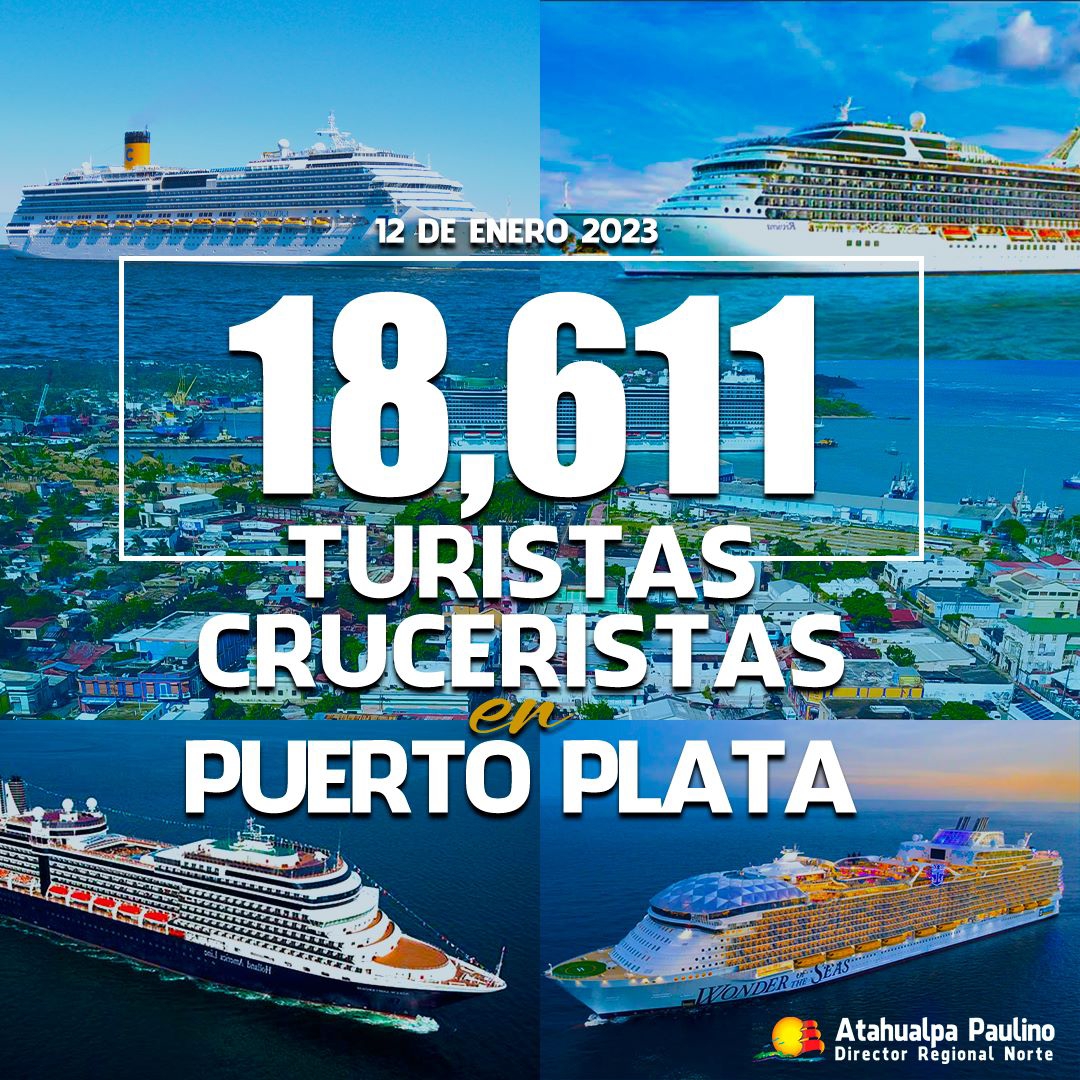 The regional director of tourism in the northern zone, Atahualpa Paulino, informed us that this past Thursday, December 12, four cruise ships arrived in Puerto Plata, including the Wonder of the Seas, considered the largest cruise ship in the world.
Paulino gave the information on his Instagram account, highlighting the arrival of more than 18 thousand cruise passengers.
"Puerto Plata received 4 cruise ships with 18,611 tourists on Thursday. Among them was the largest cruise ship in the world, the Wonder of the Seas," Paulino posted.
The official said, "we offered smiles and cordial treatment to all our cruise visitors."
According to the Ministry of Tourism (Mitur) statistics, the country received close to 1.1 million cruise passengers in January-November 2022.