Air Europa to open New York-Santo Domingo link in June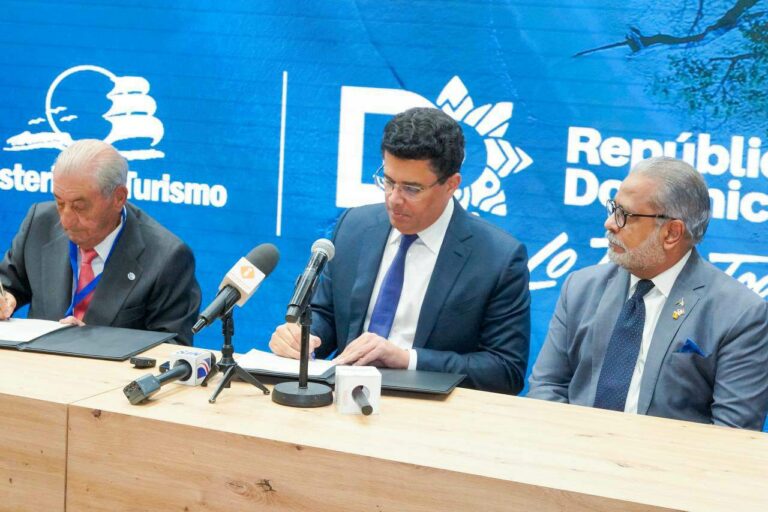 Air Europa strengthens its presence in the Americas by launching a new route connecting New York with Santo Domingo (Dominican Republic), departing from Madrid starting this June 2023.
The operation will be carried out aboard one of its Boeing 787, the aircraft in charge of operating between Madrid and New York, with the intention of starting with a weekly frequency. However, one or two more are expected to be added during summer.
To this end, an agreement was signed within the framework of Fitur 2023, which was attended by the Dominican Minister of Tourism, David Collado, the president of the Globalia Group, Juan José Hidalgo, and the president of the Civil Aviation Board (JAC), José Marte Piantini.
Hidalgo stressed the importance of the new route and highlighted the company's commitment to the DR.
"We will put the best aircraft in the world on the route to increase the connectivity needed and provide the best service," he said.
For his part, Collado explained, "it is a great honor to receive Mr. Pepe Hidalgo, who for years has supported the Dominican Republic in this important connection from Spain to our country."