Arajet CEO says Santo Domingo needs new airport terminal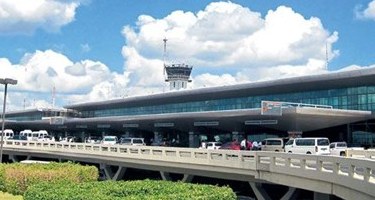 The CEO of Arajet, Víctor Pacheco Méndez, corroborated the need that exists in the country, and specifically in Santo Domingo, to have a new airport, as Mónika Infante, director of Aeropuertos Dominicanos Siglo XXI (Aerodom), had already informed that by 2026 or 2027 the construction of a second air terminal in Las Américas is contemplated, to extend to new frequencies and routes that will allow the arrival of a more significant number of tourists and regular passengers.
Pacheco Méndez said that "we need a new terminal; that is the plan that we must put in place as soon as possible, in addition there are a series of short and medium term actions that are needed to accommodate the existing terminal according to the growth experienced at the AILA."
He also stated that this is in line with the growth plans of the Dominican airline in terms of aircraft and later increase of frequencies.
"As we said, we are going to double the fleet by 2023, but it is undoubtedly very important that the terminal project gets underway and allows Arajet to offer wider connections in the DR," he emphasized.
The airline plans to offer more than half a million seats, and its main objective is to start operations in the United States; it will also expand its fleet of Boeing 737 Max8 aircraft, with the incorporation of between 3 and 5 new aircraft, which will increase the fleet from 5 to 8 or 10.
"In Aerodom, they have the space, but the conversations this year must be retaken to re-set dates and schedules, since Arajet has 3 and a half months of operations, and everything is happening a little fast, but we have faith that the terminal will be able to start up," emphasized the executive.