Tourist arrivals to the Dominican Republic increase by 17% in February 2023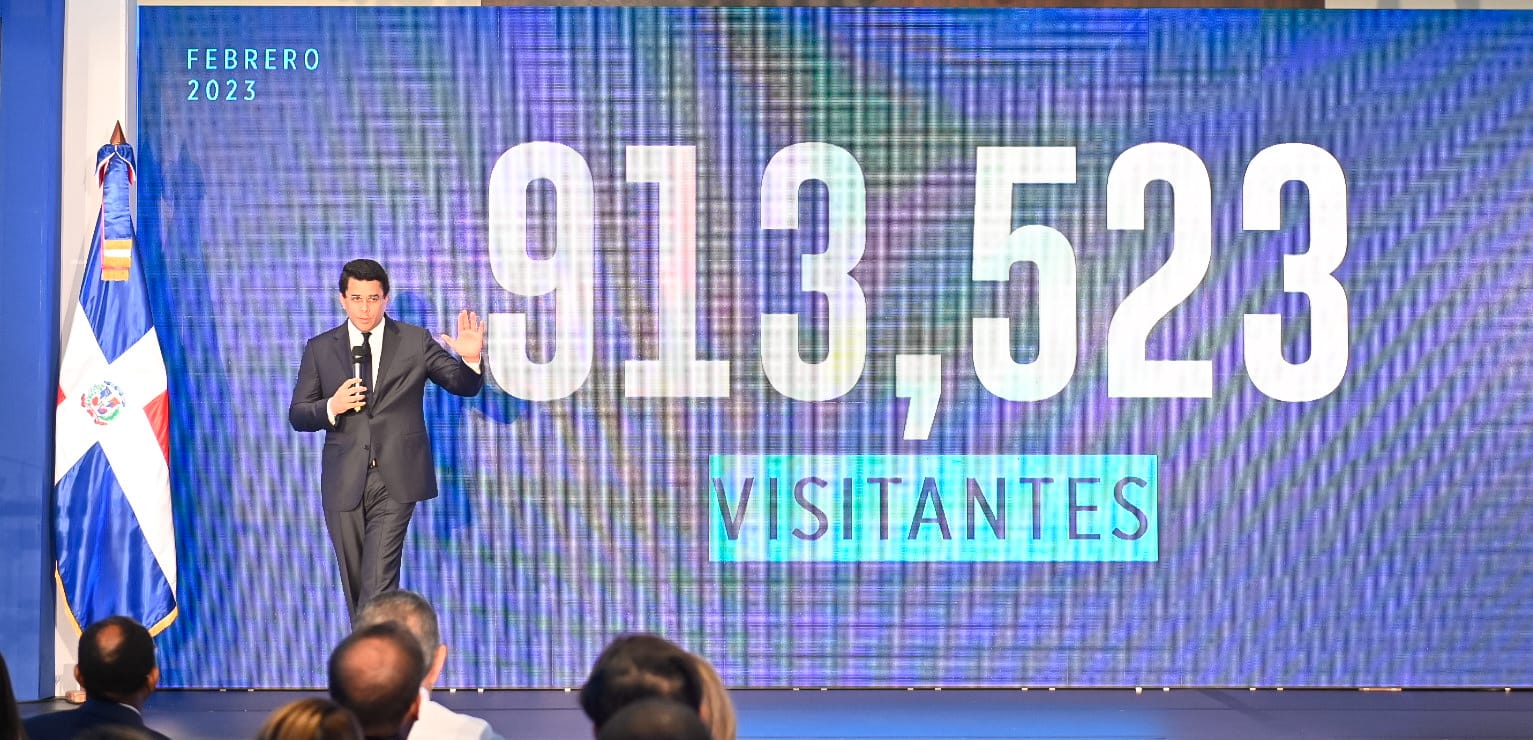 The Minister of Tourism, David Collado, presented the number of tourist arrivals at the end of February, highlighting that this month was the best February in the history of the Dominican Republic, with more than 661,000 tourists by air and more than 250,000 cruise passengers.
He emphasized that Dominican tourism continues its record streak and that the outlook is that it will continue to be so this March since "not only was February the best month in the history of the arrival of tourists by air, but it was also the best February in the history of the arrival of cruise passengers, almost tripling the arrival of 2022."
According to the data presented, the arrival of tourists by air was 661,088, representing an increase of 17% over the same month of 2022 and an increase of 9% over February 2019.
Likewise, regarding the arrival of cruise passengers, a total of 252,435 visitors arrived in the country, representing an increase of 116% in 2019 and almost 300% in February 2022.
The total number of consolidated visitors was 913,523 when those arriving by air were added together with those arriving by sea so that in the first two months of the year, more than 1.8 million visitors were received in the country. This figure is also a record.
In addition, the figures presented indicated that Bogota continues to climb as a tourist-origin city for the country, and has become the second most important city from which visitors come to the Dominican Republic, surpassed only by New York. As for the countries of origin, the top 3 are still the United States, Canada, and Colombia.
As for the destinations visited, 67% of the foreigners who came to the country in February stayed in the province of La Altagracia (Punta Cana, Bávaro, Bayahibe), 8% in Greater Santo Domingo, 8% in Puerto Plata, 4% in La Romana, 3% in Samaná and 2% in Santiago de los Caballeros.
As for hotel occupancy stood at 82%, well above the 75% of February 2022. And in terms of commercial flights, it was the first time in February 2022 that more than 5,000 flights were received: a total of 5,070 commercial flights were received in Dominican airports in February 2022, where the busiest airport was Punta Cana, followed by Las Americas Airport (AILA).
Collado also emphasized that the work being done by the tourism cabinet, led by President Luis Abinader and coordinated by him, continues to yield results thanks to the joint work of the Mitur team together with the private sector, especially the Dominican Association of Hotels and Tourism (Asonahores).
The minister was accompanied by the technical vice-minister of Mitur, Jaqueline Mora; the president and executive vice-president of Asonahores, David Llibre and Andrés Marranzini, respectively; Mónika Infante, director of Aerodom; Paola Rainieri and Rafael Blanco Tejera, former presidents of Asonahores, among others.