Take a trip in whale season to Samaná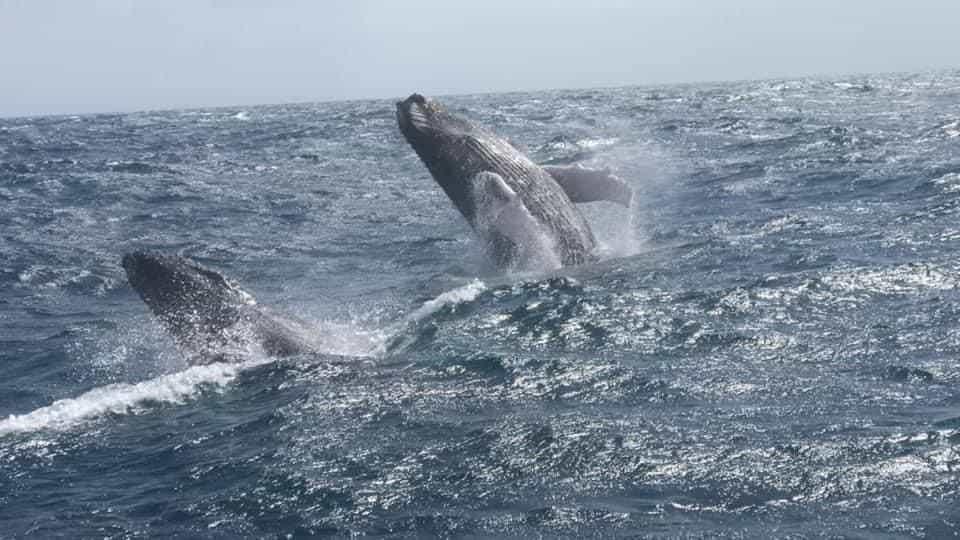 Among the treasures of the coastal province of Samaná is that its waters are the refuge for humpback whales to mate and reproduce every year. The humpback whale watching season has already begun in the Banco de la Plata and La Navidad Marine Mammal Sanctuary (Samaná), where up to 2,000 whales travel thousands of kilometers to get away from the icy waters during the winter season and reach the ocean Atlantic. According to reports, the whales migrate from the North Atlantic, Greenland, the United States, Canada, Iceland, and the Stellwagen Sister Sanctuary in Massachusetts (USA) to mate in the warm Caribbean waters.
This tourist attraction motivates tourists to visit the north coast every year from January 15 to March 31. The "dances and jumps" of the cetaceans are the reason for impressive photographs and videos. The Minister of the Environment, Miguel Ceara Hatton, recently stated that this cetacean observation season, which they have called "Dance that brings life", "marks a milestone at the beginning of the year because it is an opportunity not only to observe one of the largest marine mammals in the world but also because of the boost it generates to ecotourism, the country's greatest economic potential." Hatton urged the population to visit the sanctuary and raise awareness about the importance of protecting the species to guarantee ecosystem services of vital importance for life and the planet.
As every year, this observation season must be carried out under strict compliance with the rules established in the Law on the Environment and Natural Resources, which requires keeping a prudent distance from the animals, avoiding noise, and that the vessels abide by the provisions of the Dominican Navy regarding the capacity of people who will be able to travel in the sighting ships. For people who prefer to see humpback whales from land, either due to an advanced state of pregnancy or another reason for not entering the water, they can do so from the Terrestrial Whale Observatory, which has been operating since 2011 under the management of Jaime David Fernández, former Minister of the Ministry of Environment and Natural Resources.