Government inaugurates reconstruction of two plazas on Guayacanes beach; invests more than $143 billion pesos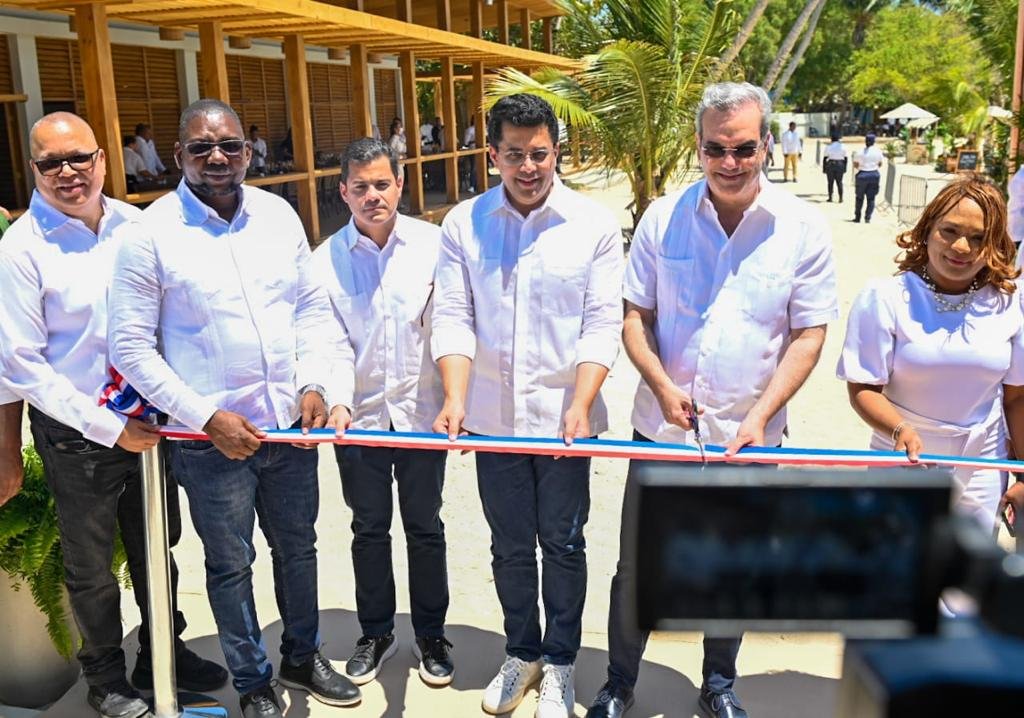 President Luis Abinader and Minister of Tourism David Collado have officially opened the reconstruction of two vendor plazas on Guayacanes beach in San Pedro de Macorís. The works were executed by the Executing Committee of Infrastructures in Tourist Areas (CEIZTUR) and cost more than 143 million pesos. The works include better organization, landscaping, road reconstruction, and surveillance, which will contribute to the flow of local and foreign visitors, improving the economies and quality of life of merchants and families living in the area.
President Abinader described the works as highly significant, directly impacting the economy of the town and the tourist development of the area. Minister Collado highlighted the impact these two interventions have on the tourism development of Guayacanes and the entire eastern region.
The first project inaugurated, the Playita de Guayacanes vendors' plaza, will house 10 food sales modules with all their equipment, space for bathrooms, security, lighting, and signage.