Dominican Republic promoted as a safe place for general aviation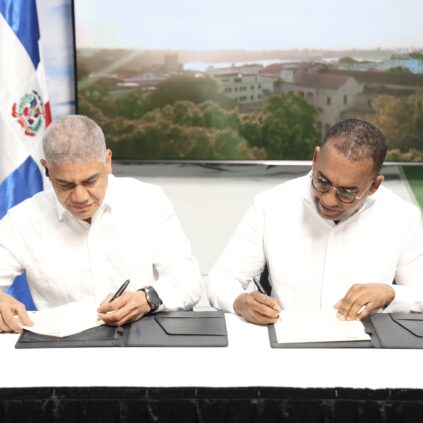 The "Esfuerzo-País" project, which aims to promote the Dominican Republic as a secure destination for non-commercial private aviation, has been announced by the Airport Department (DA) and the General Consulate of the Dominican Republic in Orlando, Florida. The collaboration agreement was signed during the Sun N' Funfair at the Dominican Republic stand between Víctor Pichardo, the executive director of the DA, and Francisco Holi Matos, the consul. The agreement seeks to strengthen the institutional commitment to private aviation by promoting airport culture and tourism in the country.
The initiative includes the establishment of an Airport Department office at the consulate headquarters, which will offer relevant information to potential investors interested in the country's airport sector. The rehabilitation and reconditioning of domestic airports, such as Cabo Rojo in Pedernales, are currently underway to provide operational safety and facilities to investors. The signing event was attended by Héctor Porcella, the director of the Dominican Institute of Civil Aviation (IDAC), and representatives of the Quisqueya and Dominicano 74 flying clubs.
The consul, accompanied by a delegation of Dominican businessmen in Florida, also expressed his commitment to promoting initiatives that benefit the Dominican Republic.