COE orders the closure and evacuation of two national parks due to forest fires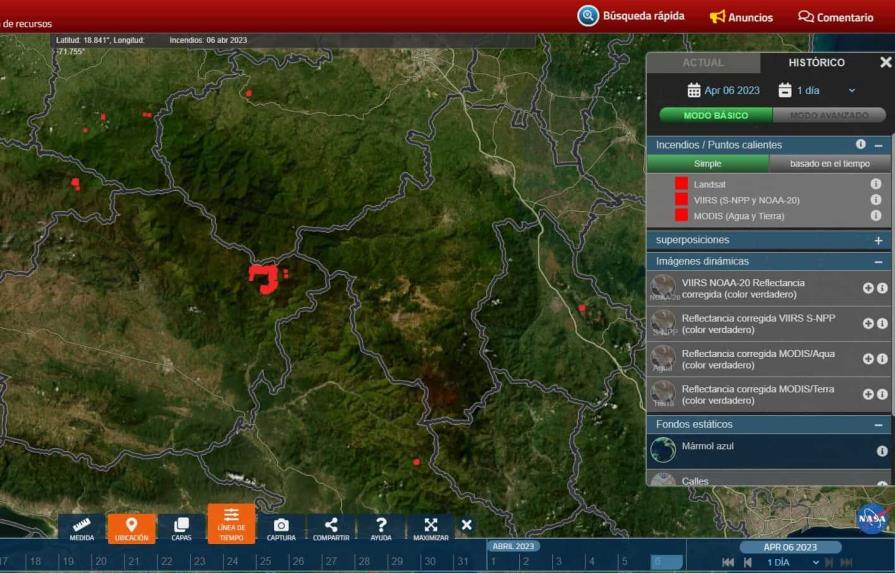 The Emergency Operations Center (COE) has closed the José del Carmen Ramírez and Armando Bermúdez national parks as a part of the national forest fire contingency plan. This was ordered on Friday, April 7th, due to the potential for natural fires to occur, and visitors were evacuated as a precautionary measure. According to General Juan Manuel Méndez, director of the COE, this action was taken to avoid endangering visitors. Operational Bulletin No. 2 of the National Forest Fire Contingency Plan contains further information.
Yesterday, Diario Libre reported that forest fires had occurred in the José del Carmen Ramírez National Park, in the "Los Palos de Luz" area, and reinforcements were sent to fight the expanding fire.
The Ministry of Environment and Natural Resources (Mimarena) stated that from January to March 31st of this year, 591 forest fires had been registered, covering 110 square kilometers of land. This area is 20% larger than the National District and larger than the municipality of Las Terrenas in Samaná, which has an area of 113.10 square kilometers. In comparison, the forest fire is three times the size of the municipality of Haina in San Cristóbal (38.49 square kilometers) and double that of the Guananico municipality in Puerto Plata (57.32 square kilometers).