Dominican Republic stops receiving more than 35,000 tourists due to US immigration alert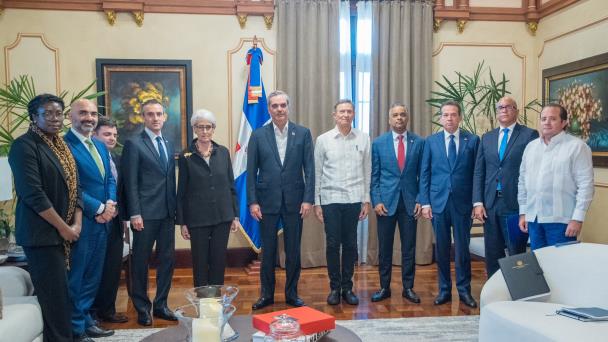 During a visit by Wendy Sherman, the Undersecretary of State of the United States, to the Dominican Republic, Minister of Foreign Affairs Roberto Álvarez stated that the migratory alert issued by the United States in November 2022 has caused a significant decrease in tourist arrivals, with at least 35,000 fewer tourists in recent months. This information was relayed by Homero Figueroa, spokesman for the Presidency, after a meeting with Sherman and President Luis Abinader at the National Palace. Prior to meeting with the President, Sherman, and Álvarez held a courtesy meeting as confirmed by the US Embassy in the country.
Figueroa stated that the US undersecretary promised to work towards restoring the Dominican Republic's previous immigration status. In November, the US Embassy in the Dominican Republic warned African-American US citizens about the General Directorate of Migration's increased operations aimed at detaining undocumented immigrants, particularly individuals of African-American descent.
Álvarez reportedly emphasized that the Dominican Republic is an open country and receives the highest percentage of North American tourists, as per Diario Libre.