Dominican Republic breaks record in tourist arrivals in the first quarter with more than 2 million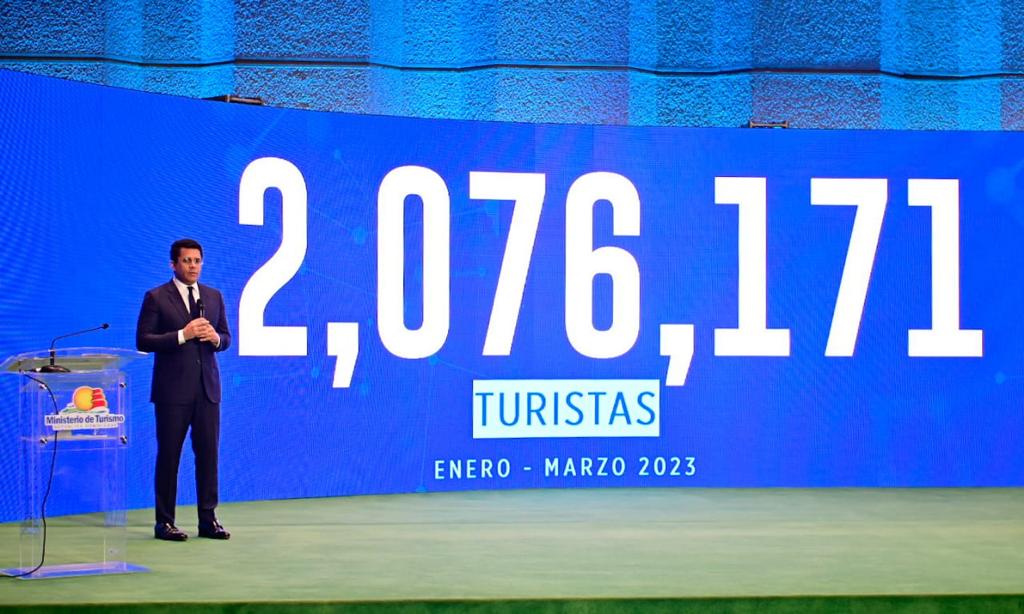 On Wednesday, the Minister of Tourism, David Collado, announced that the Dominican Republic had broken its own records for tourist arrivals in the first quarter of 2023, with a total of 2,076,171 visitors. He noted that this represented an 11% increase compared to 2019, a 190% increase over 2021, and a 21% increase over 2022. March also set records for tourist arrivals, with 740,324 tourists arriving by air, a 10% increase over March 2019 and a 20% increase over March 2022. In addition, the country received 280,247 cruise passengers, surpassing the 134,070 that arrived in March of last year.
Overall, the country received 1,020,571 visitors in March alone, a never-before-seen number. The first quarter of 2023 also set a new record for the country, with a total of 2,882,698 visitors, including 2,076,171 tourists by air and 806,527 cruise passengers. Collado predicted that the country would receive 7.8 million tourists by the end of the year, making it another record-breaking year for the tourism sector. The major tourist-emitting countries in March were the United States, Canada, Colombia, France, and Germany.
Hotel occupancy rates also exceeded 80% at a general level, with an average stay of eight days. The Minister emphasized that these figures highlight the Dominican Republic's position as a reference in world tourism.