Venezuelan Laser opens new hub at La Romana airport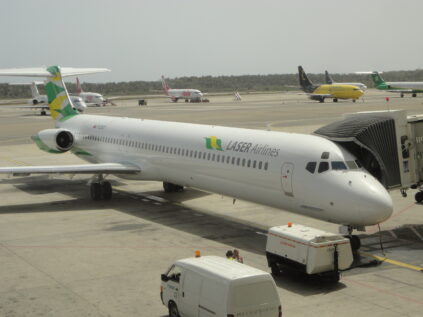 Laser Airlines, a Venezuelan airline, has established a new operations center (hub) at La Romana International Airport to enhance the travel experience of its passengers on flights between Caracas and the Dominican Republic, along with subsequent connections. Starting today, April 24th, the airport will receive Laser Airlines operations on this route, ensuring a smooth transfer process and greater comfort for passengers.
According to Venezuelan media, Eliana Verkooke, Marketing Director, highlighted that La Romana International Airport is equipped with three terminals and an infrastructure designed to provide all necessary airport facilities to travelers. The airport also boasts attractive commercial premises and a diverse range of gastronomy spaces to guarantee a pleasant waiting time for customers.
Verkooke further stated that the airport will enable passengers to enjoy the benefits of the route, such as avoiding migration procedures, baggage collection at the final destination, and a comfortable stay during the connection.
In addition to the new hub, regular flights to and from Santo Domingo will continue to operate at Las Américas International Airport (AILA) on Tuesday, Thursday, Saturday, and Sunday.