The Colombian Wingo offers flights to Punta Cana and Santo Domingo at 56 dollars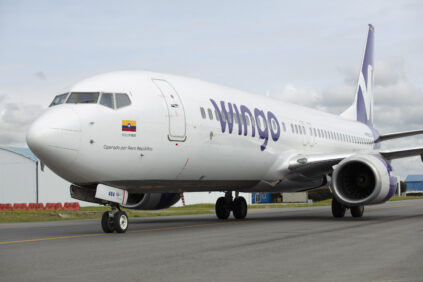 Wingo has launched a new version of its Wingo Remate promotion, featuring discounted rates on 28 of its routes: 6 domestic and 22 international. The Colombian low-cost airline is offering special fares starting at 99,900 Colombian pesos (approximately US$27) for domestic flights and US$56 for international flights. More than 10,000 promotional seats are available for booking until midnight on Sunday, April 30th, 2023, and passengers can travel on discounted fares until October 28th, 2023.
The 22 international routes with promotional fares connect Bogota to destinations such as Lima, Cancun, Aruba, Curacao, San Jose de Costa Rica, Punta Cana, Santo Domingo, Panama, Guayaquil, Havana, and Quito. Discounted flights are also available from Cali to Cancun, Panama, and Aruba, as well as from Medellin to Panama, Havana, Cancun, Punta Cana, Aruba, and Santo Domingo. Furthermore, there are routes connecting Panama to Cartagena and Barranquilla. All fares include a personal item that can be stored under the seat.
In terms of national routes with special rates, Wingo is connecting Bogota to Medellin, Cali, Armenia, Bucaramanga, Pereira, and Barranquilla. The last three were recently launched as part of Wingo's expansion plan for the Colombian domestic market. It should be noted that the Bogota-Barranquilla route will begin operating on May 15th, the Bogota-Pereira route on June 5th, and the Bogota-Bucaramanga route on June 12th.
Jorge Jimenez, Wingo's Commercial and Planning Director, stated, "We believe that tourism is possible when air travel offers low fares. That is why we offer 10,000 seats in this new edition of Wingo Remate to boost the national tourism chain and contribute to the government's goals in terms of visitor flow and tourist movement."