Official opening of Dreams Flora Punta Cana luxury hotel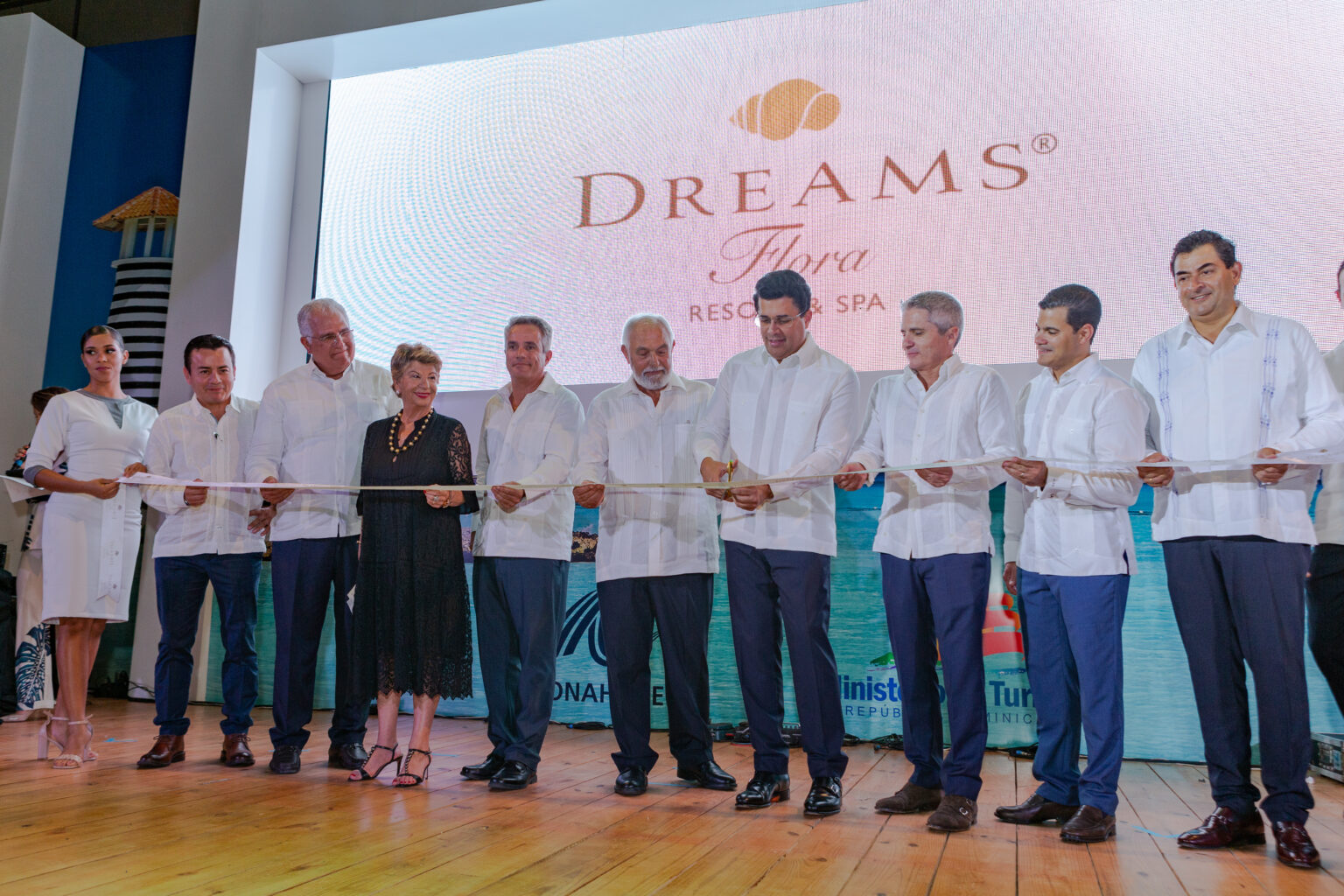 Punta Cana.- Executives of the Inclusive Collection hotel chain, part of World of Hyatt, officially inaugurated the new Dreams Flora Resort & Spa in the presence of the Minister of Tourism, David Collado.
Luis Núñez, commercial vice-president of the Dominican Republic and Colombia of Inclusive Collection, highlighted the continuous growth of the brands that belong to Inclusive Collection's global portfolio.
He expressed that Dreams Flora Resort & Spa, located in Cabeza de Toro beach, the fifth Dreams in the country, is the result of the sum of efforts of important companies such as the commercial support of Inclusive Collection, Grupo Martinón, the BHD bank and the trust of the Crespi family deposited in the hotel chain.
"This stunning resort joined our portfolio in February 2023 and we are excited to be able to showcase its beauty and excellent location here in the Cabeza de Toro region of Punta Cana. It is a property where our guests will live a wonderful experience in a luxury hotel," said Núñez.
The event was held as part of the Dominican Annual Tourism Exchange (DATE) 2023 and was attended by Daniel Hernández, regional vice president of Operations; Kevin Wojciechowski, senior vice president of Sales and Distribution, Americas; Claudio Zborznovits, vice president of Global Sales and Business Development; and Luis Carreño, director of International Marketing.