Ministry of Tourism inaugurates Community Center in Maimon Puerto Plata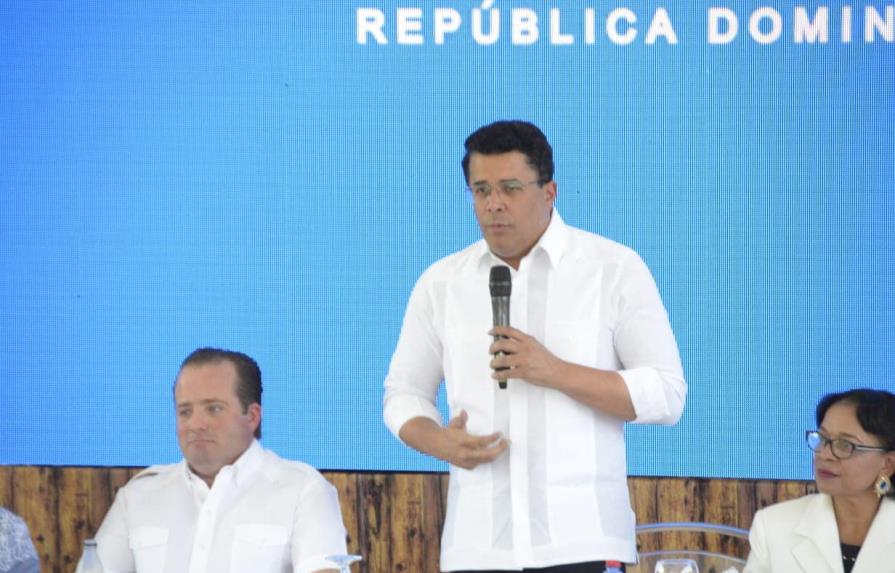 Puerto Plata.- The Ministry of Tourism has invested over 42 million pesos to open a new Community Center in Maimón, a municipal district in the Puerto Plata province. At the inauguration ceremony, Minister of Tourism David Collado emphasized the importance of improving the conditions of rural communities in tourist areas, as tourists who visit these places must be presented with the best conditions. The Community Center, which covers a 1,400 square meter area, will be available to serve the Maimón community. Although only the infrastructure has been inaugurated so far, the Administrative Ministry of the Presidency has committed to providing the necessary furniture and a fire truck for the new Fire Department detachment.
Collado emphasized that the growth of tourism must be felt by the communities and their people. According to figures to be officially released by the Central Bank of the Republic, Puerto Plata is currently receiving up to 170,000 tourists per month, which has had a positive impact on the town. Previously, the cruise terminal was closed and there were no job opportunities or open hotels.
The Administrative Minister of the Presidency, José Ignacio Paliza, expressed his appreciation for the work done for the residents of Maimón. The Community Center was executed by the Executing Committee of Tourist Areas Infrastructures (Ceiztur) at a cost of RD$42,493,421.79. The Community Center will also serve as a local for the town hall, with two levels of 200 square meters each, and a space for the chapter house, union offices, and other functions. Additionally, there will be two bathroom modules per level and the building will be constructed with masonry walls, porcelain tile floors, and aluminum sliding windows.
The fire brigade area, which also has two levels of 160 square meters each, will provide space for two fire trucks, an office, as well as living quarters, kitchens, dining rooms, bathrooms, and a living room for the personnel. Lastly, the district funeral space will have two spaces for chapels of 25 square meters each and a preparation and conservation area. Minister Collado expressed his gratitude to the Administrative Ministry of the Presidency for their commitment to donate 10 million pesos towards the necessary furniture.