Head of Dominican Republic's Cruise Department Orfila Salazar passes away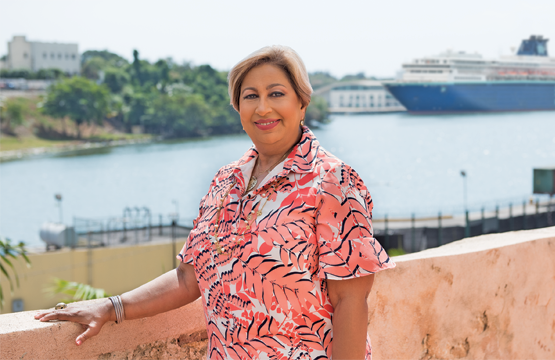 Santo Domingo.- Orfila Salazar Simó, the head of the Cruise Department at the Ministry of Tourism (Mitur), has passed away due to health problems at a private clinic in Santo Domingo. The Ministry expressed deep regret over her death and noted that Salazar had over 30 years of experience promoting the Dominican Republic as a cruise destination, contributing to sustainable development and investment in the industry. She was internationally recognized in the cruise industry and received several awards for her work, including recognition from public and private entities in the country.
Salazar was instrumental in the development of the Amber Cove port in Puerto Plata and was known for her love for the cruise industry. She was also actively involved in organizing workshops and training to ensure that personnel providing services to tourists arriving through the different cruise ports in the country were efficient and provided high-quality services.
Her remains were scheduled to be veiled at the Blandino Funeral Home in Santo Domingo on May 9, followed by a burial in the Puerta del Cielo cemetery. The Minister of Tourism, David Collado, expressed his sadness over the loss of a great professional in the cruise sector and an exceptional human being.