Tourism minister reports that 3.8 million visitors arrived in only 4 months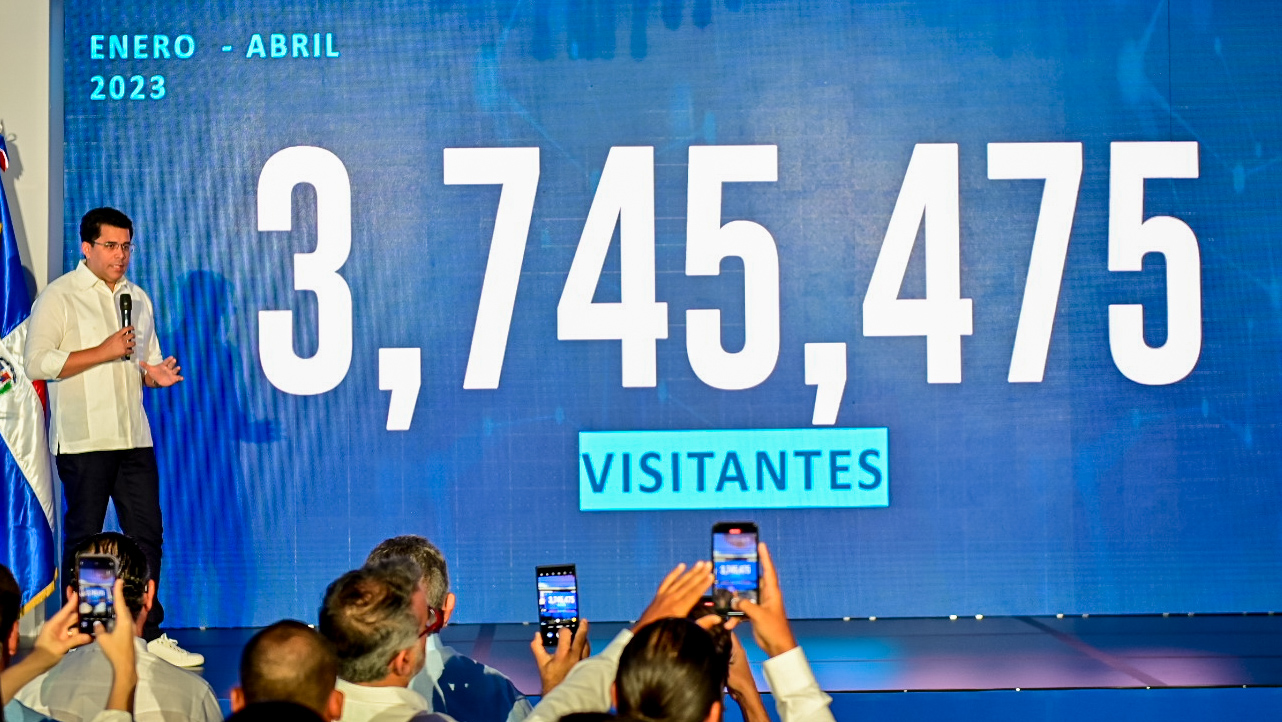 Tourism minister David Collado.
Santo Domingo.– Tourism minister David Collado revealed today that in April 862,705 visitors arrived in the Dominican Republic by air and sea, breaking another new record in tourist arrivals.
In his now usual monthly press conference, Collado announced that last April 681,567 tourists arrived in the country by air, representing 9% more than in 2022 and 17% more than in 2019.
He explained that of that figure, 587,455 were foreigners and 94,112 Dominicans. Of the 862,705 visitors, 681,567 traveled by air and another 181,138 by sea.
He also noted that in the January-April period 2,757,810 tourists were welcomed, 25% more than in the same period of 2022 and 17% more than in 2019.
The minister pointed out that the 2,757,810 tourists that arrived in the first four months of this year exceeds the 2,340,959 of 2022 and the 2,460,423 of 2019.
"These are palpable and irrefutable numbers, which we achieve month after month, surpassing our own records," Collado said.
He also affirmed that the growth in the arrival of cruise passengers has been constant, which places the country as one of the leaders in that line of business in the region.
Collado reported that 181,138 cruise passengers arrived in April, surpassing the 90,427 who visited during the same month in 2022 and the 74,452 in 2019.
In the January-April period, the country received 987,665 cruise passengers, exceeding the 417,744 of last year and the 459,441 of 2019.
Collado said that in the previously mentioned period, the country received 3,745,475 visitors, 2,757,810 by air and 987,665 by sea.
The official estimates that by the end of this year the Dominican Republic will receive 7.9 million tourists, which he described as a historic figure.