Tourism of the Dominican Republic captured more than US$1 billion of Foreign Direct Investment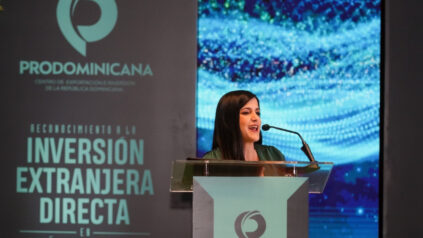 Santo Domingo.- The Dominican Republic has achieved a record-breaking level of Foreign Direct Investment (FDI) for the first time, with a year-on-year growth of USD 813.6 million (25.5%) in 2022. According to the Central Bank of the Dominican Republic (BCRD), the country received an extraordinary sum of USD 4,010.4 million in FDI, accounting for 35% of investment flows in the Central American region for that year.
Biviana Riveiro, the executive director of ProDominicana, highlighted that the trend is expected to continue, with the Dominican Republic consolidating its participation above 40% in investment flows to the Caribbean, historically.
The tourism sector played a crucial role in the country's FDI growth, becoming the leading sector with an investment of over USD 1,000 million for the first time in history. This accounted for 25% of the total FDI flows in 2022. The energy sector also experienced significant growth, with an additional USD 475.2 million and a total of USD 753.4 million in investments. The Commerce/Industry sector followed closely, with an absolute growth of USD 292.1 million and a total of USD 599.5 million received.
In terms of investment origins, Brazil contributed USD 109.5 million in 2022, representing a substantial recovery with an absolute growth of USD 303 million. Additionally, residents of the United States made direct foreign investments of USD 1,520.9 million in the Dominican economy in the same year.
This remarkable growth is seen as an indication that the country has attracted the attention of foreign investors due to its social, legal, political, and economic stability. The policies promoted by President Luis Abinader, the coordination of the Investment Cabinet led by Vice President Raquel Peña, and the efforts of various government entities have capitalized on strategic and competitive advantages. The Dominican Republic's privileged location, high connectivity, and growing economy in sectors such as energy, tourism, free zones, commerce, real estate, and telecommunications have attracted interest from investors worldwide, positioning the country as a logistics hub, as stated by Riveiro.