Abinader inaugurates a new hotel suites with an approximate investment of RD$5 billion in Casa de Campo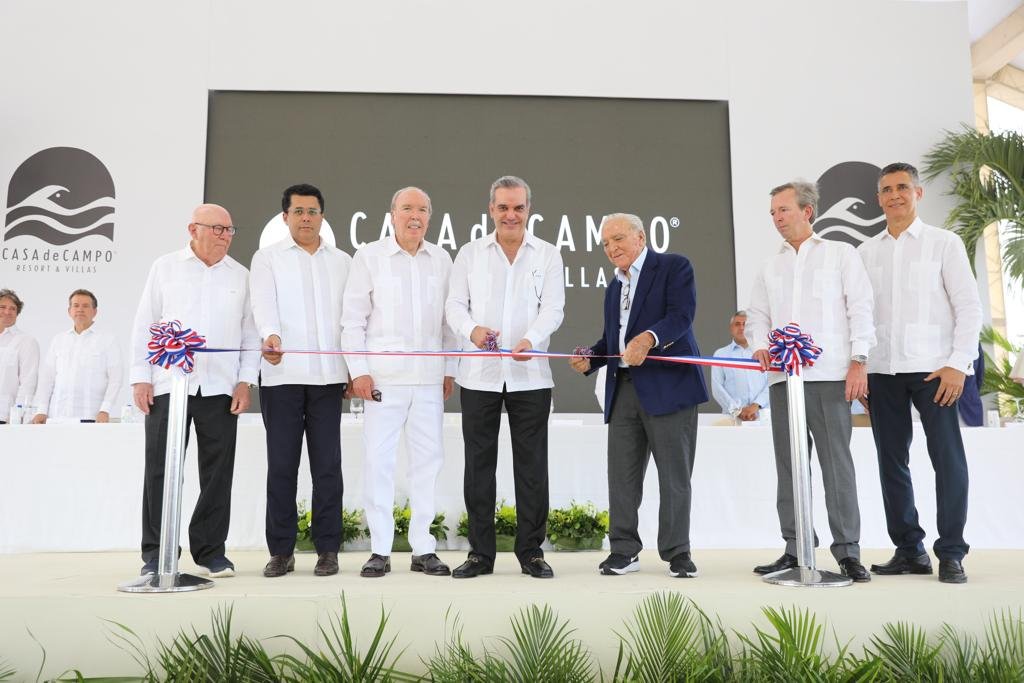 La Romana.- President Luis Abinader attended the inauguration of a new hotel suite at Casa de Campo in the Dominican Republic. The project, which involved an investment of $90 million (RD$4,897,572,750.00), is expected to generate numerous direct jobs in the province and the eastern part of the country. The newly opened hotel suite includes modern amenities such as new suites, a Premier Club, and a state-of-the-art spa center. This expansion is part of a larger multi-phase project aimed at enhancing Casa de Campo. During the ceremony, President Abinader commended Casa de Campo for its continuous innovation and excellence in the hospitality sector. He emphasized the importance of supporting projects like this, which contribute to the development of the region and the country as a whole.
The president expressed his commitment to supporting Casa de Campo and working together to implement efficiency projects and mechanization in the agricultural sector. He applauded the company's long-standing tradition of efficiency and assured them of the government's continued support. Minister of Tourism David Collado also lauded the public-private partnership and highlighted the Dominican Republic's success in handling the COVID-19 pandemic. He noted that the country experienced record-breaking tourism numbers, with 3.7 million tourists entering in the first four months of the year.
Andrés Pichardo, President of Casa de Campo Resort & Villas, expressed gratitude for the government's support and emphasized the resort's commitment to providing top-quality luxury tourism experiences. The newly opened suites offer stunning views of the golf course and are equipped with state-of-the-art technology and amenities. The spa center features world-class facilities, including a hydrotherapy area, specialized treatment cabins, relaxation areas, and a VIP suite. The Premier Club provides personalized service and exclusive amenities for guests staying in the new suites.
The inauguration ceremony was blessed by Monsignor Jesús Castro Marte, the Bishop of the Diocese of Nuestra Señora de La Altagracia.