Dominican Republic to host 12th Intl. Congress of Tourism Journalists and Professionals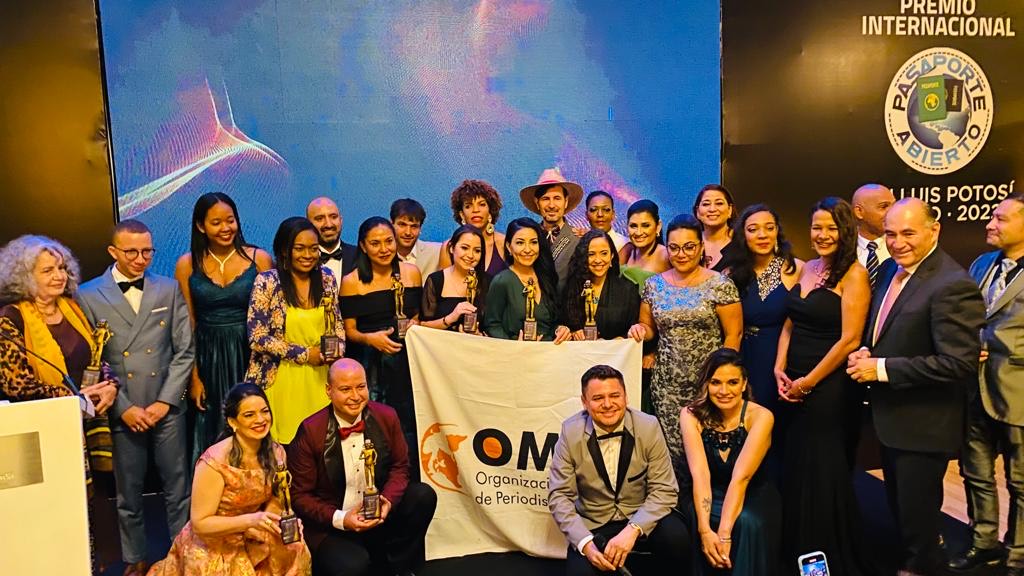 Winners, nominees and members of the jury of the international tourism journalism award "Pasaporte Abierto" 2022, held in San Luis Potosí, Mexico.
Santo Domingo.– The Dominican Republic will host for the first time a congress of the World Tourism Journalism Organization (WTJO), whose twelfth edition will take place in Santo Domingo and will be dedicated to empathy and effectiveness, its organizers announced.
In exclusive statements to Dominican Today, WTJO director and founder Miguel Ledhesma pointed out that "it is an honor for us to be able to share knowledge and experiences with professionals and communicators from a destination with such a long history in tourism. We are very much looking forward to it and we know it will be a great experience."
According to the renowned expert in tourism, the main topics to be addressed at the congress will be responsibility, collaboration and sustainability in tourism as well as specialized communication.
Ledhesma, who has visited the Dominican Republic before, stated that the foreign delegates –about thirty– will find, above all, a great example of hospitality and the resilient spirit of a great people.
World Digital Solidarity Day
To coincide with the celebration of the 12th Congress, the World Tourism Journalism Organization  (WTJO) and the Dominican Association of Tourism Press (Adompretur) will declare, together with other national and international organizations, the World Digital Solidarity Day on June 6 in Santo Domingo.
The commemoration of this day will seek to recognize the value of technology to promote a fairer and more humanitarian world by encouraging the support, exchange and dissemination of activities and ventures on websites and social networks.
It is also aimed, Ledhesma said, at raising awareness of the importance of humanitarian discourses and practices that promote respect, online safety and honesty.
"I consider both organizations to be good examples of digital solidarity, not only for our work together, but for our openness and collaborative practices with society in general. At this moment we are registering the willingness of many other organizations of all kinds that are interested in supporting the declaration of this day," Ledhesma assured.
Leaders of national or international organizations willing to sign this declaration can register in this link: https://forms.gle/QRrAtyXxvTk5pb786
A congress to remember
Speaking to Dominican Today, one of the organizing committee member, Salvador Batista, vice president of Adompretur and WTJO director for the Dominican Republic, confirmed that more than 30 journalists from Latin America will attend. "We feel proud that our country has been chosen as one of the nations to hold events of the World Tourism Journalism Organization (WTJO)."
The congress panels will feature international representatives of tourism journalism who will address crisis management in the sector and in their countries. "Raúl Baz will talk about empathetic and effective communication in tourism, while Viena Divaluna will address the topic of 'firsts' and fake news. Both are highly knowledgeable on their subjects," said Batista.
The foreign delegates will not only benefit from useful knowledge about crisis management in tourism issues and what the role of the specialized journalist should be. "They will also have a pleasant time in different attractions of Caribbean's number one destination, beyond the popular sun and beach segment: culture, traditions, history and gastronomy…," Batista pointed out.
The special agenda for the international delegates, explained the local WTJO director, includes tours to various points of the national geography, such as Santiago de los Caballeros, La Romana, Bayahibe, Bávaro, Punta Cana, Cap Cana and the Primada de America, Santo Domingo's colonial city.
By Adrian R. Morales González
Senior Staff Writer
[email protected]