Adompretur summons tourism journalists to participate in the National Tourism Journalism Award 2023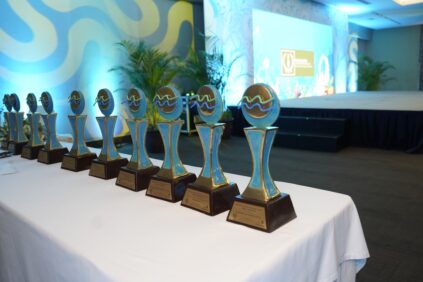 Santo Domingo.- The board of directors of the Dominican Tourist Press Association (Adompretur) has announced that they are actively working on organizing the XIX edition of the Epifanio Lantigua 2023 National Tourism Journalism Award. The event, sponsored by the Ministry of Tourism (Mitur) and Banco Popular, aims to recognize the outstanding work of journalists and communicators in promoting and improving the tourism sector in the Dominican Republic.
Yenny Polanco Lovera, president of Adompretur, emphasized the importance of the award in shedding light on the efforts made by tourism journalism professionals. She highlighted how these professionals showcase the country's attractions while also addressing issues that affect the destinations, all with the goal of enhancing tourism offerings.
Polanco Lovera encouraged journalists and communicators to gather their published works from print, television, and digital media. They are advised to prepare a one-page profile and include two high-resolution photographs. Details regarding the date and location for submitting the work will be announced soon. Interested participants are advised to stay updated through the Adompretur website at www.adompretur.com.
Organizing the Epifanio Lantigua National Tourism Journalism Award is seen as a significant challenge, and Adompretur is calling on journalists and communicators to start collecting their works in preparation for submission. The award serves as a platform to celebrate and recognize the valuable contributions made by media professionals in promoting and elevating the tourism sector in the Dominican Republic.