Travelers must be at the center of the new tourism narratives in the Dominican Republic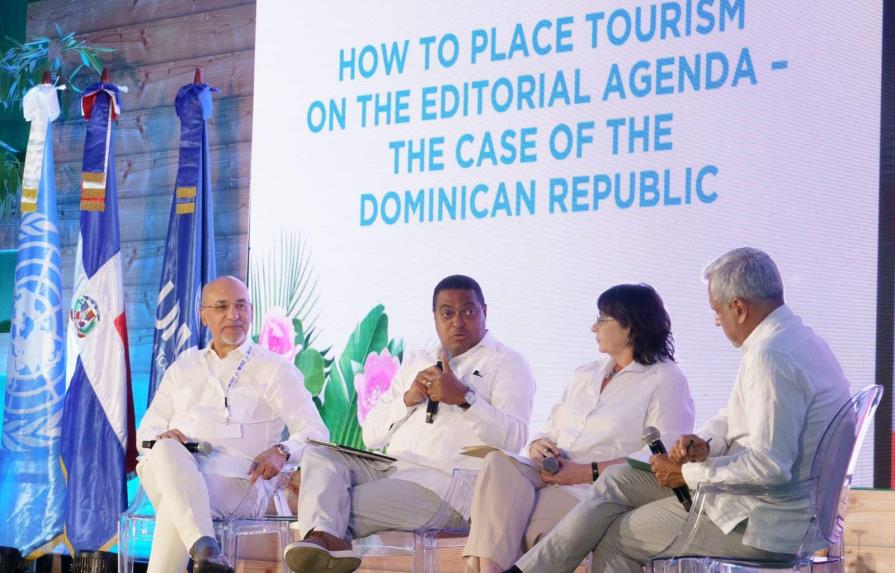 Punta Cana.- Brands, media, and digital creators have a significant impact on the perception of tourism in society. They serve as providers of experiences and play a vital role in the economy. While breathtaking images of waterfalls and beaches used to be enough to attract visitors, today's tourists desire to be active participants in the destinations they visit.
Understanding their needs, expectations, and personal stories is crucial for creating compelling content that appeals to this dynamic segment of travelers. Inés Aizpún, the Director of Diario Libre, emphasized that the evolving traveler seeks concrete advice and wants to be at the center of their experience. They are also more open to being part of the experiences of others as guests in the places they visit.
Aizpún discussed this topic during a panel on "How to position tourism in the editorial agenda: the case of the Dominican Republic." She stressed the importance of distinguishing between users and readers, as their expectations differ. Users are more technologically inclined and demand specific guidance, while travelers are interested in the experiences of others and the places they plan to explore.
José Monegro, Director of the newspaper El Día, echoed this sentiment, noting that tourism permeates various social and national issues. He emphasized that the press should not solely focus on the economic aspect but consider the broader impact on society.
Aníbal de Castro, a journalist, stated that the Dominican media recognize tourism as an integral part of the national conversation rather than just an editorial topic. He cited the transformation of La Altagracia province, which went from poverty to prosperity due to its tourism development.
In the era of social media, tourism content creators have adapted their approach. Sharon Yang, External Affairs Executive for Meta, explained how COVID-19 prompted a shift in the narrative. Instead of showcasing picture-perfect locations, creators began focusing on direct interactions with local attractions. They started creating informative short videos and including captions to provide users with more details about the places they feature.
To engage their followers effectively, creators strive for an immersive, inclusive, and authentic approach. On platforms like Instagram, successful tourism content goes beyond just a photo. It now incorporates personal stories and faces, offering a more relatable and human perspective. Social media serves as a powerful tool, allowing consumers to explore destinations virtually, even without physically visiting them.
The tourism industry's ability to adapt its storytelling to the changing needs of travelers and leverage the influence of brands, media, and digital creators is crucial for continued growth and success.