Elizabeth Tovar: "Illegality in the Dominican Republic is due to complications imposed on MSMEs"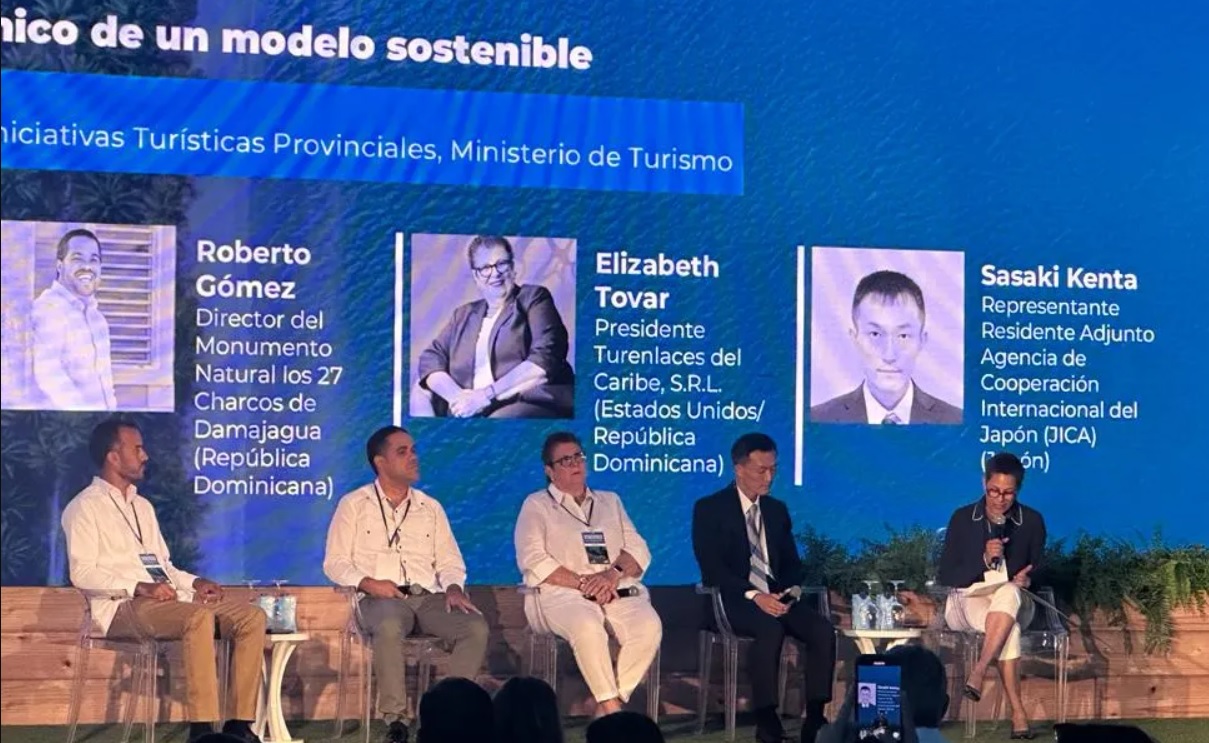 Punta Cana, DR.- Part of the legality or illegality in the Dominican Republic is directly related to the existing complications for micro, small and medium-sized companies (MSMEs). This statement was made by the president of Turenlaces del Caribe S.R.L. (United States/Dominican Republic), Elizabeth Tovar, who understands that all sectors must act legally and not compete unfairly.
Tovar stressed that legality in a sector is very necessary to be able to compete at the same level as everyone else and not to depredate the sector, and added that this is a way to establish quality competition.
Speaking on a panel at the International Forum on Sustainable Tourism held in Punta Cana, she explained that these complications "are an incredible burden" for a small tour operator, a provider, a supplier to be able to emerge in a world "where we want this ecosystem of SMEs and MSMEs to exist, because without them we will not have the economic spillover that tourism should bring."
"But to get there, we must have the collaboration of Internal Taxes (DGII). I regret that the DGII is not here today. That entity should be involved in everything that has to do with sustainability."
She explained that tourism should be the generator of business for everyone, not only the machinery to build hotels, "we need the community to also receive the money produced by tourism."
Tovar congratulated the Tourism Ministry for holding the Sustainability Forum, as it represents a big step "and it is the first time that it is understood that the Rolex is not only made by the case, but that it has small and big pieces, and we the small ones also have to be inside the Rolex case for it to work."
On sustainability, Tovar said that tour operators urgently need to become legal because they can also be ambassadors of the country for those who visit us.