Collado attacks the high cost of flights between New York and the Dominican Republic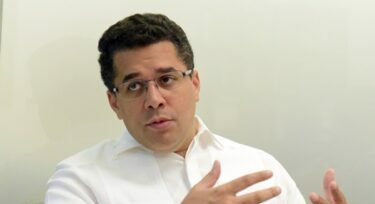 Santo Domingo.- Minister of Tourism, David Collado, expresses concern over high airfare prices for Dominicans traveling between New York and the Dominican Republic, particularly during the Christmas or summer season. Collado considers these prices to be an "abuse" and believes that the implementation of the Open Skies policy, supported by President Luis Abinader, will lead to cheaper air ticket prices.
Collado emphasizes the importance of free enterprise, competition, and competitiveness, but finds it unfair that Dominicans have to pay exorbitant amounts, such as $1,700, to travel to their home country after working hard in the United States and enduring the cold weather. He specifically mentions the Santiago airport as an example.
The Minister of Tourism expects that the Open Skies policy, similar to the Arajet effect observed in Latin America where ticket prices to the Dominican Republic have decreased, will have a similar impact in the United States. He anticipates greater connectivity and more affordable airfares between the two countries.
Collado made these remarks during an event announcing a new direct flight between Santiago de los Caballeros in the Dominican Republic and Medellín, Colombia, scheduled to begin on July 17th of this year.