Air Canada to expand capacity and flights to Caribbean, including Dominican Republic, for 2023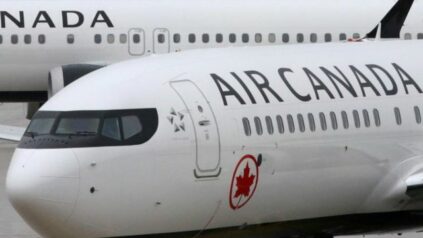 Santo Domingo.- Air Canada has announced plans to increase its capacity by 11% compared to 2022 and expand its flight operations by 8% from pre-pandemic levels in 2019. The focus of the airline's expansion efforts is on Caribbean destinations, including the Dominican Republic.
In the case of the Dominican Republic, Air Canada has already increased flight frequencies compared to the previous year. For example, the Ottawa-Punta Cana route now offers four weekly flights, doubling from two in the past. The Toronto-Punta Cana route has increased from 10 to 14 weekly flights. Meanwhile, the Montreal-Puerto Plata route remains unchanged with one weekly round-trip flight.
For the upcoming winter season, Air Canada plans to introduce two additional flights from Montreal to La Romana.
Air Canada has expanded its offerings in other Caribbean destinations such as Mexico. The Halifax-Cancun route now operates three weekly flights, up from two in the previous year. Montreal-Cancun has increased from 11 to 14 weekly flights, Quebec-Cancun now offers four weekly flights compared to three, and Ottawa-Cancun has increased to three weekly flights from two. Toronto-Cancun has experienced a significant increase to 21 weekly flights, compared to the previous 11, and Edmonton-Cancun now operates three weekly flights, up from two.
According to a report by the airline, capacity expansion on specific routes is enabled by the use of larger aircraft. For instance, the Toronto-Antigua route has seen a 60% capacity increase, Toronto-Curacao has increased by 52%, Toronto-Turks and Caicos by 22%, Toronto-Cayo Coco by 56%, and Montreal-Turks and Caicos by 30%, among others.