Field hockey Pavilion to be a center to promote sports tourism in Dominican Republic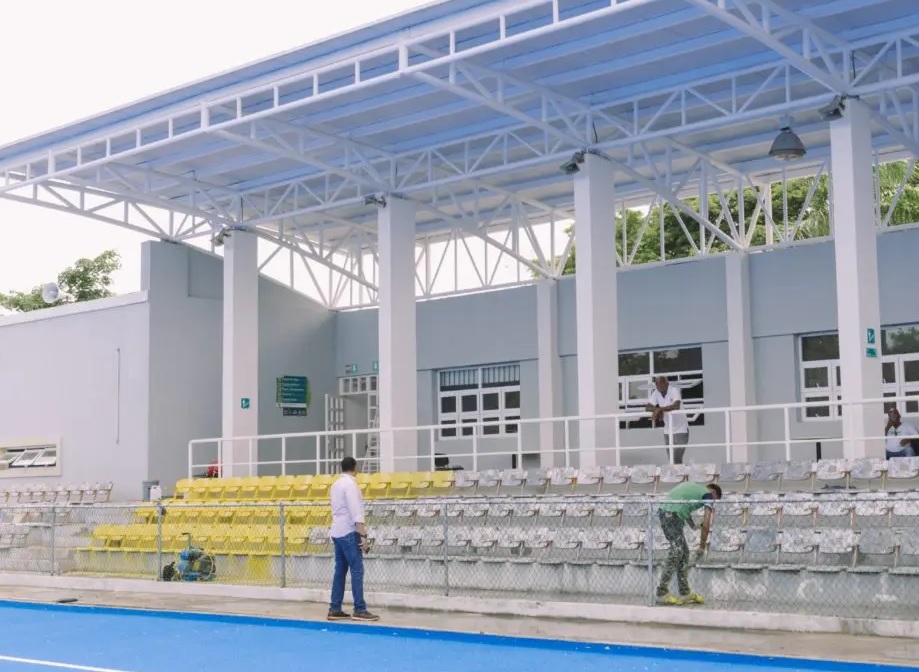 Santo Domingo.- The recently renovated Field Hockey Pavilion will be a center that can be used to promote sports tourism as one of the legacies of the XXIV version of the Central American and Caribbean Games San Salvador 2023.
This was stated by the president of the Santo Domingo 2026 Organizing Committee, José P. Monegro, after a tour to supervise the sports facilities that will be sub-hosts of the multi-sport event.
Monegro visited the facility in the company of the Minister of Sports, Francisco Camacho, and the president of Centro Caribe Sports (CCS), Luis Mejía Oviedo.
"We are very satisfied with the work that has been done in field hockey. The intention is to welcome different countries and make this pavilion a sports tourism center," he told the press.
He thanked the Dominican government authorities for their support on the road to the Central American competition, which will have seven sports as sub-hosts in San Salvador.
Minister Camacho expressed his admiration for the conditions of the facility. "It is evident that a great job has been done in this facility," he said visibly impressed with the majesty of the pavilion.
Mejía took the opportunity to praise the commitment made by the Dominican government through the Organizing Committee. The head of CCS also mentioned that the Field Hockey Pavilion will be ready by June 10.
"After coming to the field hockey I can assure you that I have no worries. You have made an effort and it shows when we come to these facilities," said the top official, who is also a member of the International Olympic Committee.
The refurbishment of the pavilion includes a new and updated lobby, reconstruction of the bathrooms and locker rooms, as well as a change in the front façade and the public area.
Also taking part in the supervision tour were the president of the Dominican Field Hockey Federation, Miguel Hernández, and engineer Rafael Uribe, facilities supervisor of the sub-headquarters, among other personalities.