Dominican tourism strengthens, grows 20% in May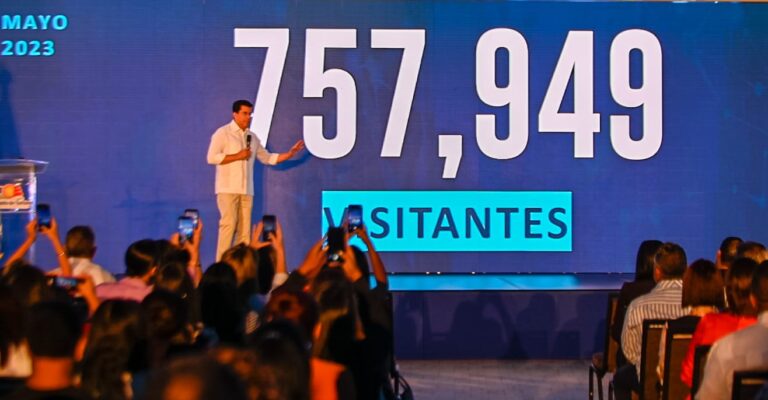 Santo Domingo.- According to the information provided by Minister of Tourism David Collado in May 2023, the Dominican Republic experienced significant growth in tourism. The total number of visitors in May, including both air and cruise passengers, reached 757,949, which is a record-breaking figure for the country. The 621,575 tourists who arrived by air represented an 11% increase compared to 2022 and an 18% increase compared to 2019.
Additionally, there were 136,374 cruise passengers in May, surpassing the numbers from both 2022 and 2019. When considering the entire first five months of the year, the Dominican Republic welcomed a total of 3,379,392 arrivals by air, another record-breaking statistic. During this period, the country also received 1,124,039 cruise passengers, which is an unprecedented figure.
Minister Collado expressed his satisfaction with the sustained growth of tourism under his management and projected that, by the end of the year, the Dominican Republic would receive 7.9 million tourists by air alone, which would be the highest number of visitors in the history of the country.
In May 2023, the major tourist-sending countries were the United States, accounting for 51.6% of visitors, followed by Canada with 11.4%, Colombia with 4.2%, Argentina with 4.1%, and Puerto Rico with 3.5%.
Regarding the airports with the highest number of arrivals, Punta Cana led the way with 59.4%, followed by Las Américas with 25.6%, Cibao with 11.4%, Puerto Plata with 2%, and Catey and La Romana with 0.5% each.