Rolando González Bunster: "The Eastern zone is the engine of the Dominican economy"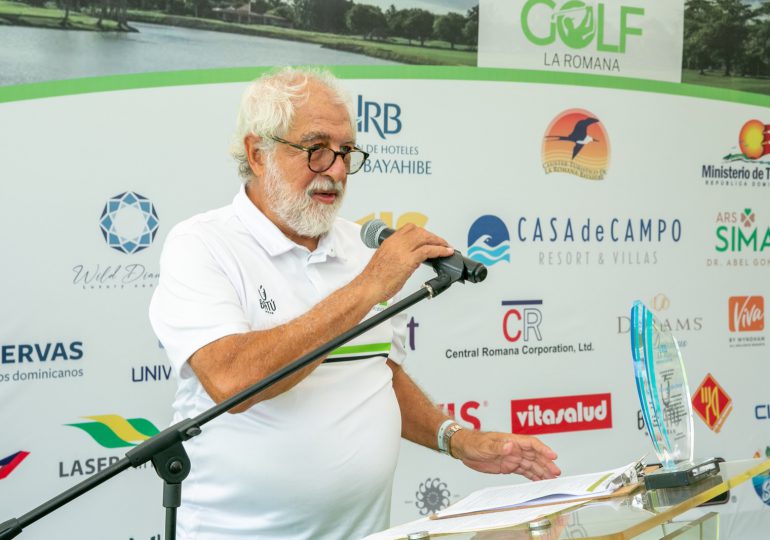 La Romana.- Rolando González Bunster, the president of InterEnergy Group, the parent company of CEPM (a major electricity provider in the Dominican Republic), recently highlighted the tourism growth in the eastern part of the country during his participation in the X Golf Tournament of the Romana Bayahibe Hotel Association.
González Bunster pointed out the significant electricity generation levels in the eastern zone, comparing them to countries that are considered economic powers in the Americas. He mentioned that CEPM achieved a peak generation of 171.8 MW, which is the highest in its history. The businessman expressed the company's aspiration to break this record in the coming months.
According to González Bunster, this achievement reflects the outstanding growth of Dominican tourism, particularly in the eastern zone, which serves as the country's economic engine.
On the occasion of World Environment Day, González Bunster also expressed his concern about the impact of climate change on the region, particularly regarding issues like the influx of sargassum seaweed. He reiterated CEPM's commitment to the sustainable development of the area through initiatives such as CEPM Zero, a plan for total decarbonization, and the use of 100% clean energy within the next decade.
In recognition of his contributions to the development of the region and support for tourism in the country, González Bunster received an award from the Romana Bayahibe Hotel Association during its annual meeting with Dominican Golf, which marked its tenth anniversary this year.
In his acceptance speech, González Bunster expressed gratitude and reflected on the company's early efforts to bring electricity to Bayahíbe, a town that lacked electricity at the time. He highlighted the significant progress the region has made since then and acknowledged its current status as the driving force of the Dominican economy.
González Bunster concluded by expressing his pride in participating in the region's development and thanking the team at CEPM and its affiliated companies for their hard work in contributing to the country's growth.