Ministry of Tourism delivers Qualitur certification to the Sheraton Hotel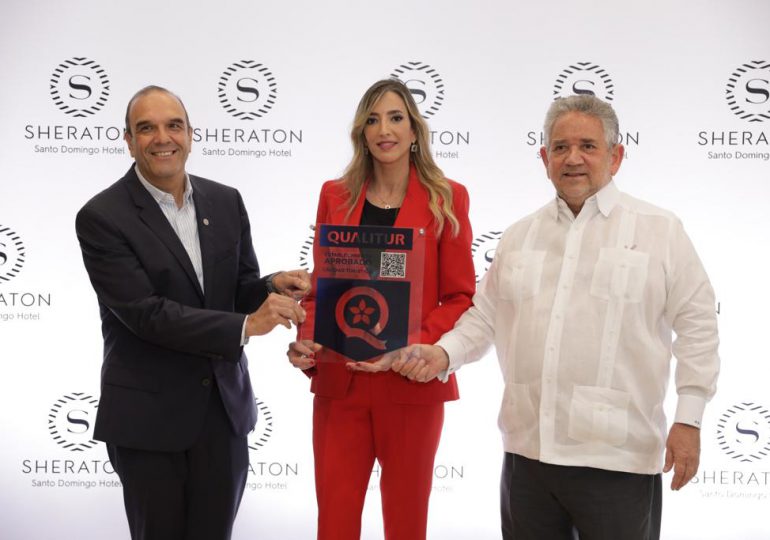 Photo from Roberto Cavada Noticias
Santo Domingo.- The Ministry of Tourism has awarded the Qualitur Tourism Quality Distinction plaque to the Sheraton Santo Domingo Hotel, highlighting the hotel's commitment to maintaining high-quality standards in the Dominican Republic's tourism industry. During the award ceremony held at the Sheraton Santo Domingo hotel, Vice Minister of Quality of Tourism Services, Roberto Henríquez, emphasized that companies that receive this distinction convey trust, security, and customer satisfaction through the services they provide.
"With the presentation of this quality label, we all benefit: companies ensure the quality of their services, customers receive the best care, and we, as authorities, ensure the best standards," stated Vice Minister Henríquez.
He emphasized that Qualitur guarantees superior quality and excellence in the tourism sector, leading to the satisfaction of travelers, guests, clients, or users of any service within the industry.
Vice Minister Henríquez encouraged the executives present to maintain the established standards to continue providing competitive and high-quality services.
The General Director of the Sheraton Hotel, Cesar Oliva, expressed the importance of the QUALITUR certification for their brand and committed to ongoing efforts in management and maintenance.
The ceremony for the delivery of the Qualitur certificate was attended by Jaime Montilla, Director of Quality of Tourist Services, along with other officials from the Ministry of Tourism and business representatives from the sector.