Sunflower Festival 2023 extended until June 25 in Tierra Tropical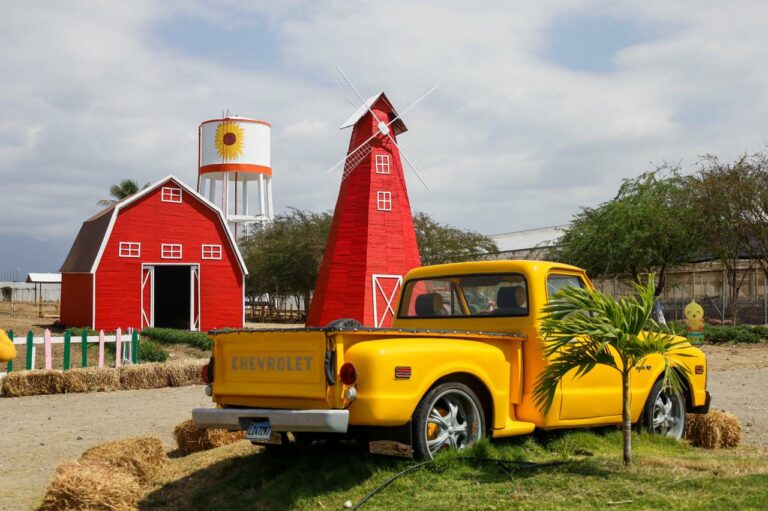 Baní, DR.- Hundreds of people flocked to Tierra Tropical, an agrotourism company located in Baní, to participate in the "Sunflower Festival 2023". The event received a tremendous response and numerous reservations, prompting the organizers to extend it to June 24 and 25, allowing more visitors to experience the festival.
Situated in the Matanza municipality of Peravia province, Tierra Tropical encompasses vast areas including greenhouses, shaded houses, and open fields spanning three hundred hectares. The company cultivates a variety of crops such as melons, watermelons, pumpkins, Cubanelian peppers, and more. Additionally, they have fields filled with vibrant yellow and colorful sunflowers, offering a delightful spectacle for the public to enjoy.
Visitors can join guided tours led by agronomists, providing insights into the planting, harvesting, and care processes of the cultivated products. These tours also provide opportunities to taste the produce firsthand. With over 30 years of experience in the national and international market, Tierra Tropical employs a dedicated team of more than 150 individuals.
The "Sunflower Festival 2023" at Tierra Tropical offers a range of activities, including exploring the sunflower fields, strolling through the flower-filled areas, capturing memories at the event's themed photobooth, and enjoying live music performances. Visitors can also interact with animals, participate in games, contests, and engage in an educational tour within the greenhouses.
The festival promises an unforgettable experience amidst the vibrant beauty of nature and agricultural practices.