Arajet makes a special flight from the Dominican Republic to the Central American Games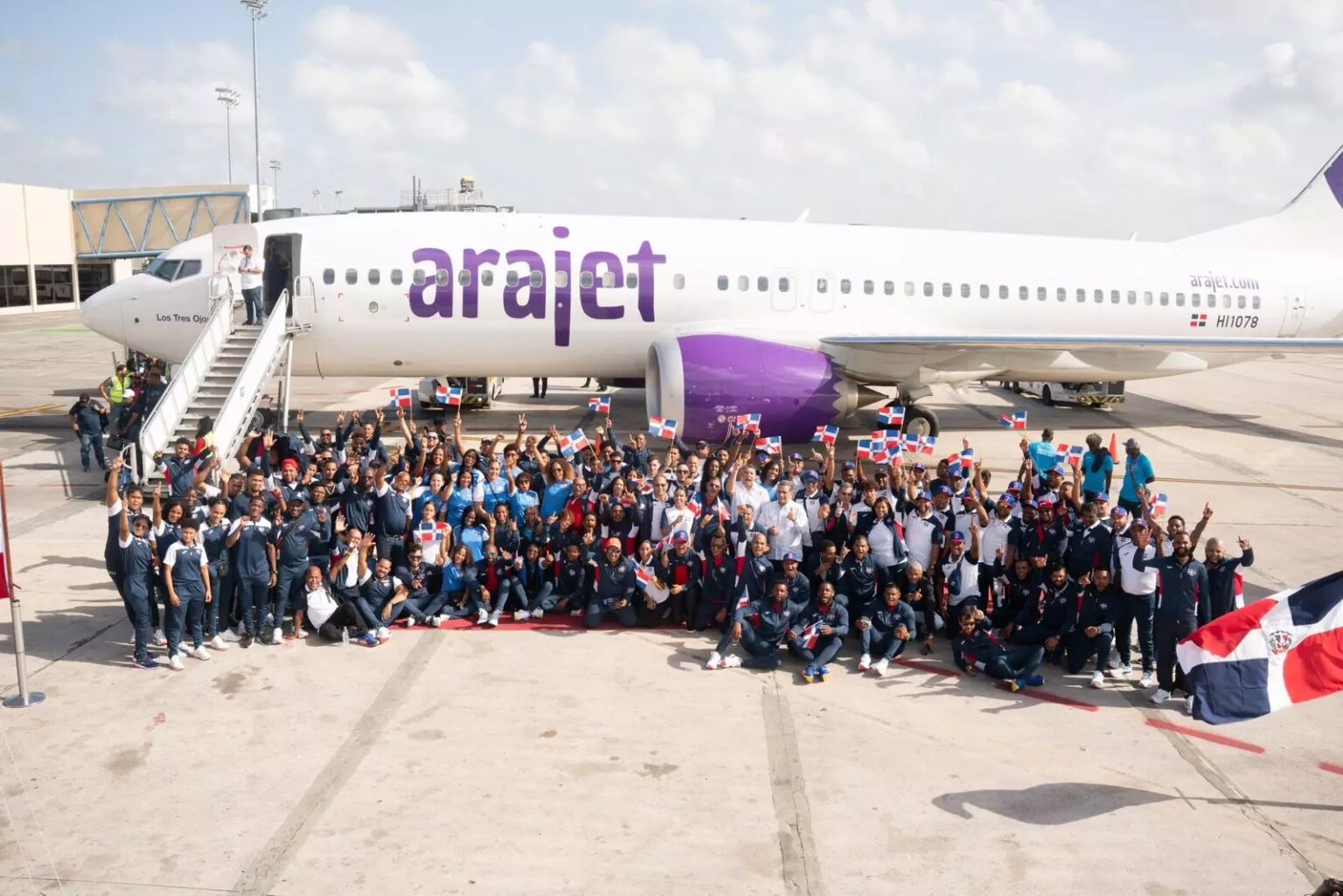 Santo Domingo.- The official team representing the Dominican Republic set off for the Central American and Caribbean Games in San Salvador 2023 aboard Arajet, a Dominican airline. They departed from Las Américas International Airport (AILA) and arrived at El Salvador International Airport on a special flight, DM 5001.
Leading the delegation were Francisco Camacho, the Minister of Sport; Luis Chanlatte, the Secretary General of the Dominican Olympic Committee, and Víctor Pacheco Méndez, the CEO and founder of Arajet. More than 170 athletes and delegates accompanied them on the journey.
Camacho expressed pride in the fact that, for the first time, an official team from the Dominican Republic could depart together on a flight provided by a Dominican airline for the Central American Games. He credited the Dominican government's determined support for sports as the key to successful participation in the Olympic cycle.
Víctor Pacheco emphasized that supporting Dominican sports and becoming the official airline of the Dominican teams is a strategic priority for Arajet. They aim to provide athletes with fast, safe, and comfortable connections, enabling them to give their all for the national flag and achieve victory in each competition.
Chanlatte conveyed that the Dominican delegation attending the games comprises the largest in history and that they are departing with optimism for a successful campaign in the Central American region.
The group traveling to El Salvador to represent the Dominican Republic in the Central American and Caribbean Games consists of 680 individuals, including 477 athletes competing in over 30 disciplines.
The Dominican Republic will host seven sports at the games: taekwondo, equestrian, racquetball, modern pentathlon, field hockey, canoeing, and skeet shooting.
Of the athletes, 205 are female and 272 are male. A total of 393 athletes will travel to El Salvador (173 women and 221 men), while 84 athletes (33 women and 51 men) will remain in Santo Domingo.