Air Century presents news at the CTN 2023 fair and announces expansion of routes from Punta Cana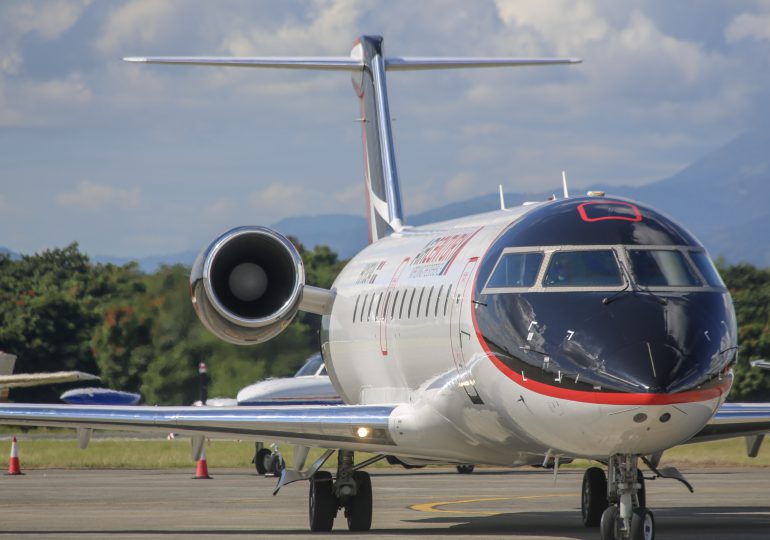 Punta Cana, DR.- Air Century, the leading Dominican airline in the Caribbean, made an appearance at the XXII CTN Expo Fair Holidays in Santo Domingo, where they revealed their upcoming operations for the winter season. The airline announced its plans to expand its route network from Punta Cana, establishing it as the airline's second hub.
In an effort to strengthen its presence in the market, Air Century shared that it will offer direct connections from Punta Cana to various popular destinations in the Caribbean. The initial destinations include Miami, San Juan, Cartagena, Havana, Valencia (Venezuela), Aruba, Curaçao, and St. Martin. These new routes aim to provide travelers with increased flexibility and convenience when planning their trips, while simultaneously opening up new tourism and business opportunities in the region.
Felipe Gutiérrez, the commercial director of Air Century, expressed the airline's excitement about expanding its network and strengthening its connectivity. The company's ambitious route expansion project begins with these eight destinations, with plans to further expand in the near future. The goal is to establish Punta Cana as a prominent hub in the Caribbean, granting travelers greater accessibility and the chance to explore a wider array of exciting destinations.
Gutiérrez further emphasized the airline's pride in announcing the route expansion from Punta Cana, solidifying its position as a significant player in Caribbean air connectivity. This expansion complements their existing offerings from Santo Domingo.
During their participation in the CTN Expo Fair, the Air Century team engaged with attendees, discussing the airline's upcoming activities and their commitment to strengthening relationships with users, customers, partners, and key players in the aviation sector. They expressed their dedication to collaborative efforts that will enhance the overall travel experience.