Cruise ship passenger falls overboard in the Dominican Republic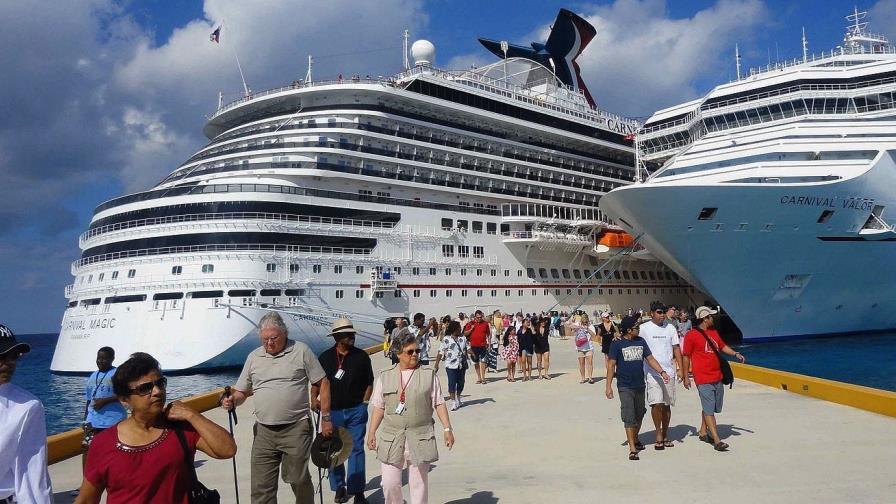 photo from Diario Libre
Santo Domingo.- In a recent incident onboard the Royal Caribbean cruise ship Mariner of the Seas, a passenger accidentally fell overboard while the ship was sailing in the southeastern waters of the Dominican Republic. Thanks to the prompt response of the crew members, the passenger was safely rescued.
The incident took place on Sunday, June 25, 2023, as the ship was en route to its first port of call according to available information.
Reportedly, the passenger had been sitting on the ship's railing to capture a photograph when she slipped and fell into the water.
Upon being alerted, the crew members swiftly took action. The ship altered its course and turned back to the location where the passenger had fallen overboard.
To mark her position at sea, a smoke flare was deployed. Additionally, a pilot vessel was dispatched to facilitate her retrieval and bring her back onboard the ship. The coordinated efforts of the crew ensured the safe rescue of the passenger.
Cruise passenger dies of a heart attack in Puerto Plata Beach
In other news, on Tuesday afternoon, a tragic incident occurred at Long Beach in San Felipe de Puerto Plata, where an American citizen suffered an apparent heart attack and passed away. The individual, identified as Juan José Pichardo Gutiérrez, had arrived in Puerto Plata earlier that morning aboard a tourist cruise ship that docked at the Amber Cove port.
Pichardo Gutiérrez, a veteran of the United States Navy (US NAVY), had been enjoying the warm waters of the beach when he suddenly experienced a health emergency and began convulsing.
Prompt assistance was provided by members of the Ámbar Rescue relief organization and the 9-1-1 National System of Emergency Attention and Security. However, despite the efforts of the paramedics, the individual unfortunately passed away.
The acting forensic doctor, Dr. Ruth Esther Rosario, conducted a diagnosis and determined that the cause of death was an acute myocardial infarction, commonly known as a heart attack. This tragic event highlights the unpredictability of health emergencies and the need for immediate medical attention in such situations.