Real estate tourism enables the Dominican Republic to receive between 14 and 15 million tourists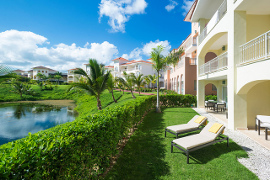 Santo Domingo.- Every year the Dominican Republic receives foreign investment in tourism for approximately one billion dollars with real estate developments that result in up to 14 million tourists.
The data were revealed by Jaqueline Mora, vice-minister of the technical area of the Ministry of Tourism (Mitur), who also said that foreign investments are being added to those made by the AFP, as well as domestic consortiums.
"The trend over time is that real estate tourism is growing every day and this today means the country receives between 14 and 15 million tourists, because it has the supply that is required," she said.
According to El Caribe, she indicated that it is a strategy complementary to sun and beach tourism.
Mora spoke of the development of real estate tourism during the second version of Expo Forum CENI, which will integrate the construction, real estate, and tourism sectors, in the forum, which welcomed leaders and experts who highlighted the great potential of the northern part of the country in the development of construction, real estate, and tourism.