David Collado asked the opposition not to politicize tourism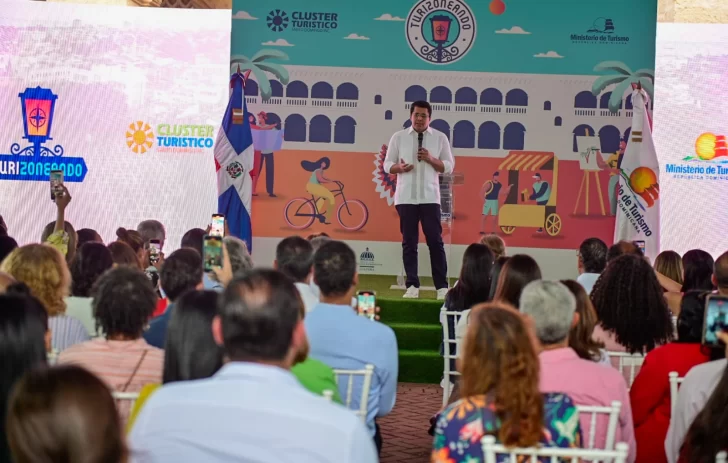 Santo Domingo.- The Minister of Tourism, David Collado, has urged the opposition not to politicize tourism in the Dominican Republic, emphasizing that the sector currently accounts for 60% of the country's economic growth. Collado stated that his focus remains steadfast on tourism and his goal is to attract close to 10 million tourists by the end of the year.
"We will not be distracted from this matter under any circumstances. Tourism is strong, solid, and continuously growing," said Collado.
He highlighted the significant investments being made in new hotels, with construction already underway, and emphasized the government's commitment to promoting such initiatives and activities. Collado assured that his administration will continue to prioritize tourism in the Dominican Republic, just as he did during his tenure as mayor. He stressed the importance of trust and the avoidance of politicizing tourism, adding that the opposition has understood this issue.
Collado made these remarks following the launch of the fourth edition of "Turizoneando," a cultural activity program taking place in the Colonial City as part of the Tourism in Every Corner project. The minister emphasized the program's significance in promoting the Colonial City as a tourist destination and highlighted ongoing investments by the Ministry of Tourism, amounting to more than 250 million pesos.
These investments include the renovation of the Alcázar de Colón, the Museum of the Royal Houses, and the Gate de la Misericordia, as well as interventions on more than 15 facades of churches and iconic buildings in the Colonial City.
Collado also mentioned that 11 streets in the Colonial City are being renovated with funds from the Inter-American Development Bank (IDB), with underground electrical systems and storm drainage. These interventions aim to preserve the Colonial City as a UNESCO World Heritage site.
The minister further highlighted the significant influx of tourists from Punta Cana and Bavaro to the Colonial City, emphasizing its importance for the tourism sector.