Boca Chica potential for investment in tourism and industry highlighted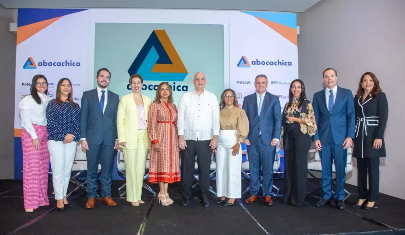 Boca Chica.- According to Tania Ramírez, the president of the Association of Industries and Companies of Boca Chica (Abocachica), the Boca Chica area holds the third position as the most significant industrial hub in the Dominican Republic and is the number one multisector with an investment of 1.7 billion dollars.
During a meeting with the Minister of Economy, Planning, and Development, Pavel Isa, Ramírez highlighted Boca Chica as a dynamic and rapidly growing commercial and economic center, making it an ideal location for attracting private, national, and international investments. The available areas for investment include tourism, industry, the communication system, technology, education, various services, and sports.
Ramírez emphasized that Boca Chica boasts several key assets, such as the country's main international airport, the first natural gas terminal, AES Dominicana (an important electric power generator), and DP World Dominicana (the most significant port operator in the Caribbean region). Additionally, Boca Chica houses the first gas pipeline in the country and the Network Access Technology Center (Network), which stores vast amounts of information data from local and foreign companies.
Minister Pavel Isa described the meeting as of paramount importance, aiming to foster synergies between businesses, the government, and social actors to stimulate the productive ecosystem of Boca Chica. The meeting was attended by hoteliers, businessmen, industrialists from various sectors, representatives from service companies, special guests, and members of the Boca Chica community.