Deputy urges modernization of outdated tourism law in Dominican Republic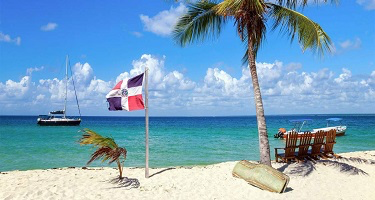 Deputy Hamlet Melo, representing the province of La Altagracia, has highlighted the urgent need to modify the outdated Tourism Law 541-69, which has been in effect for 54 years. Melo emphasized that tourism indirectly contributes around 16 to 18% to the country's Gross Domestic Product (GDP), making it impossible to effectively manage the sector with an obsolete law.
Melo stated that his focus as a member of the Tourism Commission in Congress is to support and promote the vital tourism sector in the Dominican Republic. He highlighted the significance of tourism for provinces like La Altagracia, which is home to 49,000 hotel rooms.
The deputy mentioned that he had introduced a project in the Chamber of Deputies to reinstate a tax, but it has not been approved by the members of the Lower House. He acknowledged that the legislative process can be complex, making it challenging to enact modifications to existing laws.