JetBlue in the face of complaints from Dominicans: "The delays will continue"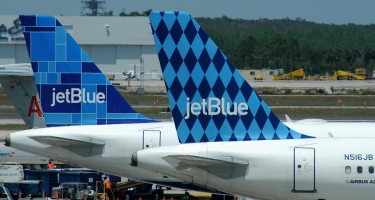 JetBlue has acknowledged the complaints and inconvenience faced by Dominican users over the weekend, including delayed trips, cancellations, and difficulties in retrieving luggage. The airline attributed these issues to severe weather conditions in the United States and staffing restrictions.
According to JetBlue, the severe weather led to delays imposed by the Federal Aviation Administration (FAA), air traffic control tower delays, ground stops, and route closures, particularly in their flight focus cities of New York, Boston, and Fort Lauderdale.
The airline recognized that despite improvements in the weather forecast, there may still be residual delays and cancellations as they work to reposition their crew and aircraft. They assured that they are adding flights where possible to assist affected customers in continuing their journeys.
JetBlue expressed appreciation for their customers' understanding and patience during this challenging travel period and stated their commitment to returning operations to normal.